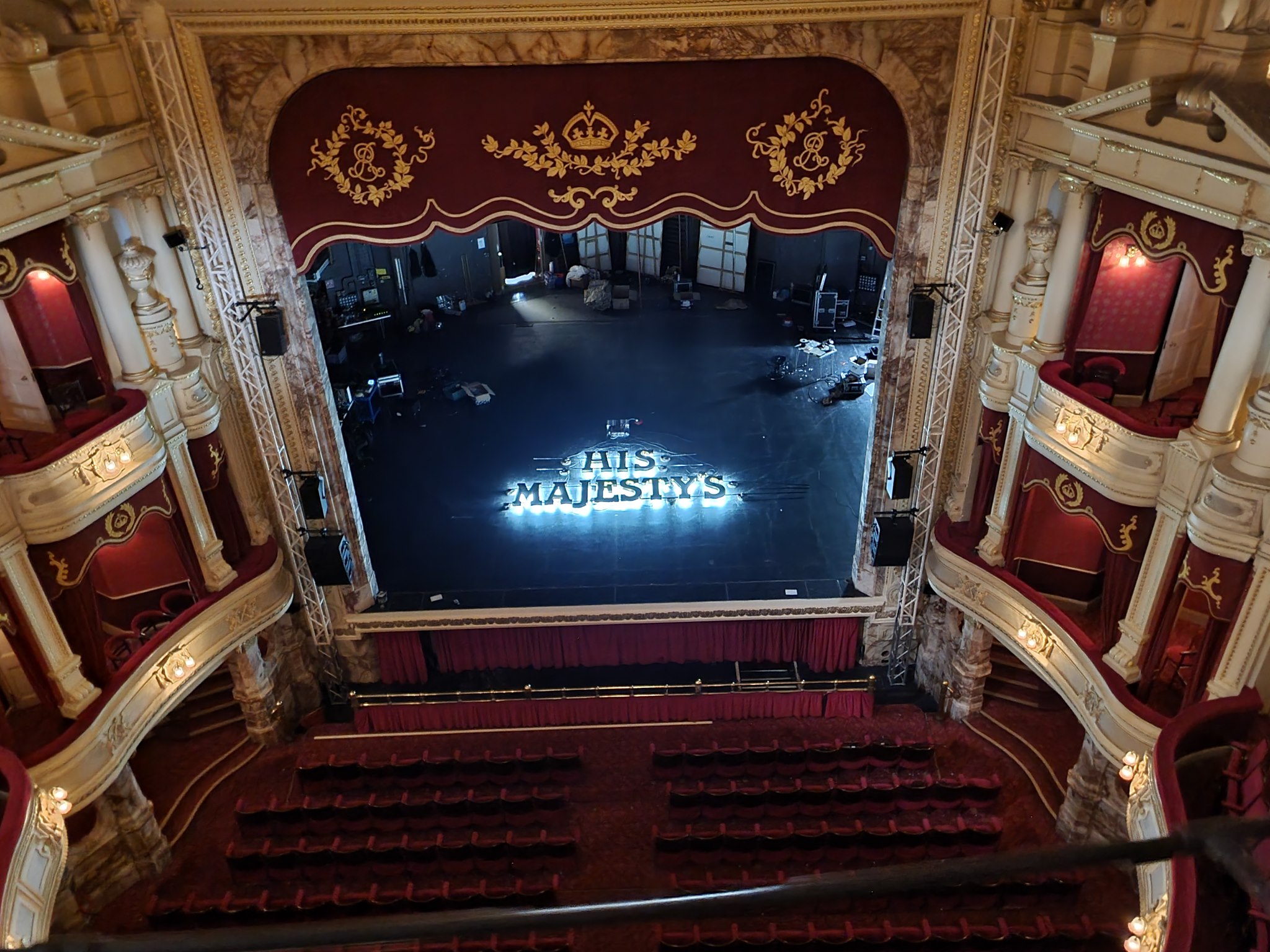 His Majesty's Theatre sign has a spruce up
His Majesty's Theatre sign has a spruce up
News – 23 Sep 2021
Our iconic His Majesty's Theatre sign needed a bit of tlc so our technical team at the theatre carefully took down each letter for LED replacement, controller conversion and cleaning.
Not only are the new LED lights brighter, they are more energy efficient and the new controller means the sign can be switched off late at night to help save power too.
Here is the sign being tested on the stage before it got reinstalled.
Find out more about our commitment to Our Environment