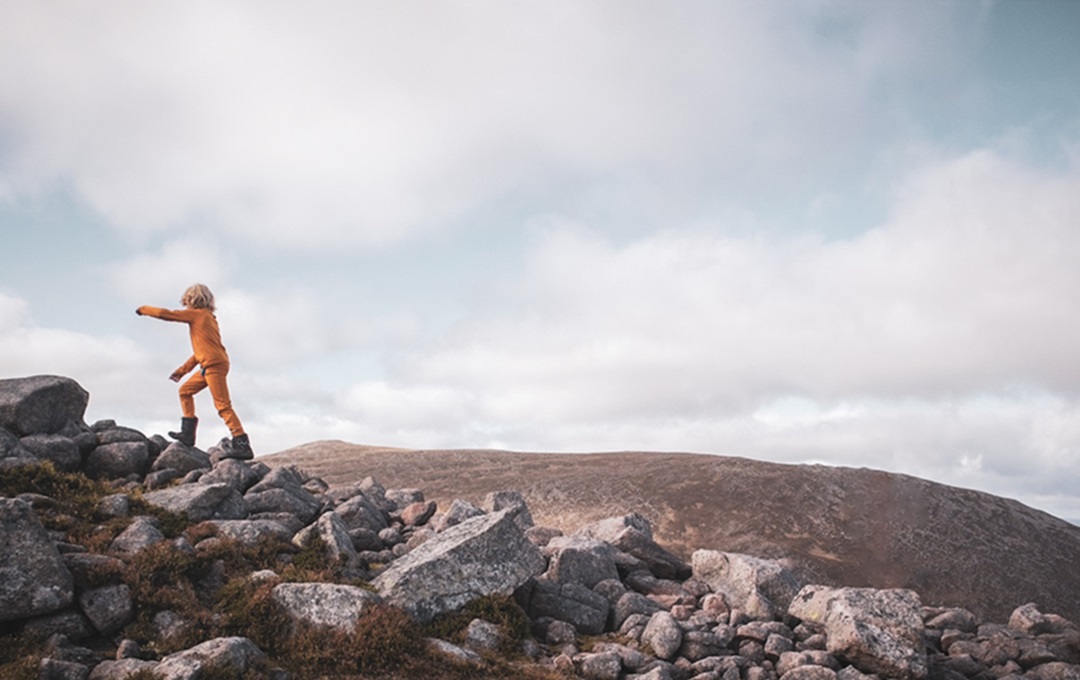 NEWS - Partnership with Imaginate for So Far So Good at Light the Blue 2024
Partnership with Imaginate for So Far So Good at Light the Blue 2024
Imaginate has commissioned a new exciting circus show for children by SUPERFAN, in partnership with Aberdeen Performing Arts. The new production will appear at the Edinburgh International Children's Festival in May 2024, be part of Light the Blue Festival in Aberdeen and go on tour across Scotland including in the Highlands and community venues in Strathspey.
So Far So Good is an adventurous new contemporary circus show for 3-6 year olds exploring flying, falling, steep places, precipices and the sharp rocks you come across on the way up. Created in the Cairngorms with the children who live in wild places, and drawing on their lived experience of false summits, dangerous scrambles, and hiking to the top, this is a show which celebrates the joy of dancing along the edge, scaling the heights and discovering the secret rest places and long views along the way.
Speaking about the commission Ellie Dubois of SUPERFAN said: "We are so delighted to be Imaginate's 2024 commission and to be creating a new contemporary circus show for children age 3-6 and their adults. It's really exciting for us to be creating this work in Grantown-on-Spey in the Highlands, working in residence with a local playgroup. We can't wait to be taking the show to the Festival and on tour around Scotland including in underserved rural areas where children would normally have to travel over an hour by car to see a performance."
The Children's Festival Director Noel Jordan said: "In 2019 SUPERFAN boldly explored new territory in theatre for young audiences with Little Top, a ground-breaking production that invited babies to experience the magic of circus in a specially designed miniature world. With very few companies globally working in contemporary circus for young children, Imaginate is thrilled to commission a brand new production from the company for our 2024 Festival. So Far So Good promises to be as equally compelling as their earlier work, continuing SUPERFAN's reputation for creating performances that are accessible and inviting with mesmerising physicality."
The new long-term partnership with Aberdeen Performing Arts will not only include this new production but also a co-commission for an artist to create a pop-up performance for the Children's Festival free Family Encounters opening day and Light The Blue's opening day outdoor family events.
Aberdeen Performing Arts Creative Producer for Light the Blue Jordan Blackwood said "We're delighted to be working with Imaginate to bring So Far So Good to Light the Blue 2024. It's an exciting and adventurous performance and will delight young children and families in the North-east. It's a great fit for our festival and we're sure it will be a highlight for what is shaping up to be a wonderful week in June."