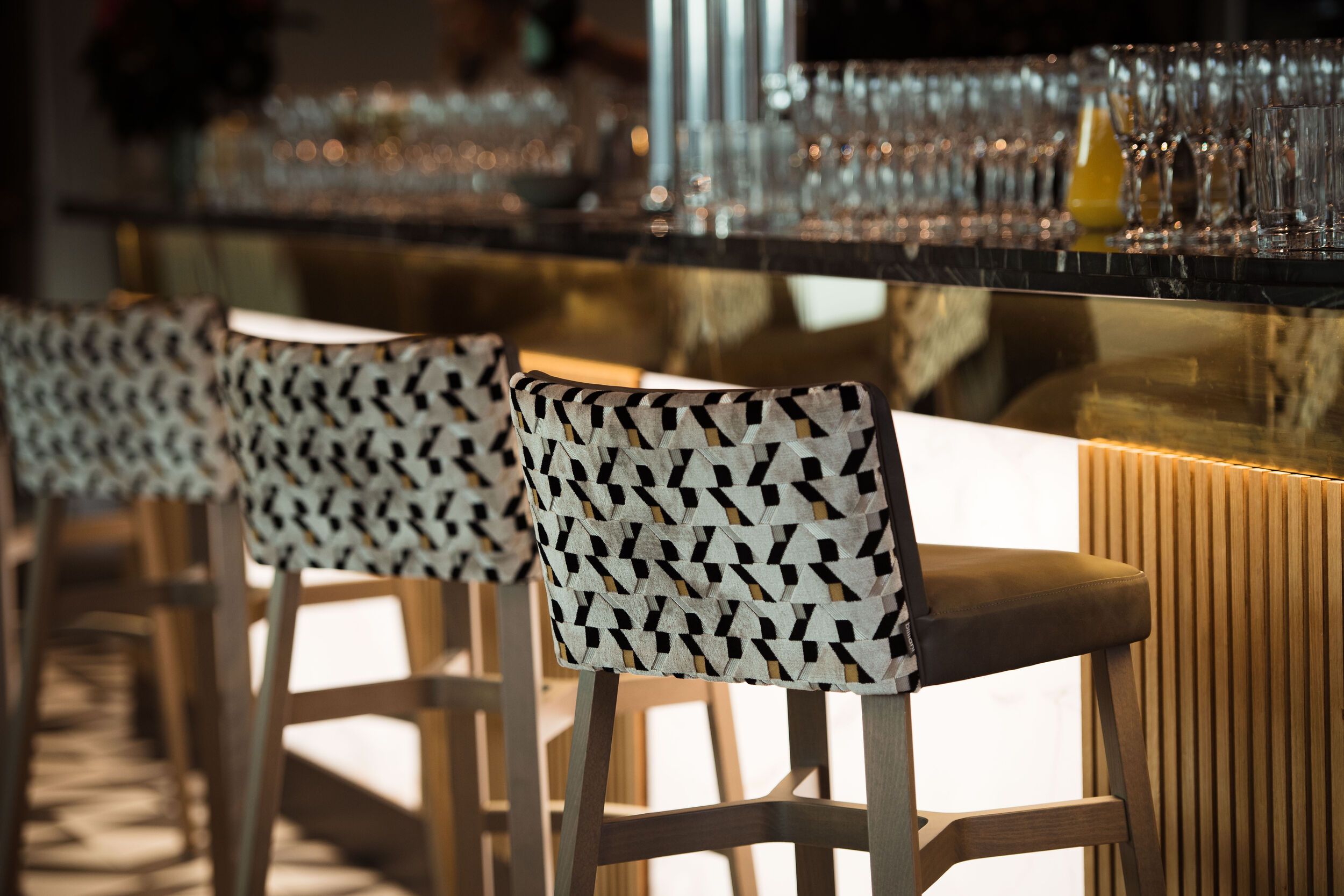 The Terrace Café & Bar wins Project of the Year at Aberdeen Society of Architects Design Awards 2023
The Terrace Bar & Café at His Majesty's Theatre has been named Project of the Year at the ASA Design Awards 2023 on Friday, March 10, the annual awards ceremony held by the Aberdeen Society of Architects (ASA).
As well as winning the coveted Project of the Year Award, The Terrace was awarded the Design Award for Commercial/Public category and the Design Award for the Interior Design category.
The Awards shortlist was announced in January, and the ASA panel visited The Terrace Bar & Café in February as part of the judging process, looking for projects to showcase innovation and design excellence, irrespective of size or type, whether new or adapted.
Aberdeen Performing Arts, Chief Executive, Jane Spiers, said: "It's been such a privilege for Aberdeen Performing Arts to deliver this project for the city, emerging from the pandemic and striving to deliver the best possible customer experience for returning audiences. Winning the ASA Design Awards is a fantastic way to say thank you to everyone involved."
The project was supported by Aberdeen City Council and Scottish Enterprise, to redevelop the foyer and Bar & Café post-pandemic to increase circulation space and improve the overall customer experience.
The Architect and Design teams came together to deliver the project – Dave Chouman Architect, 3 Design Scotland Interior Design and Carden Project Management.
Since opening in early December, the Terrace Bar & Café has welcomed over 2,000 visitors. Overlooking the newly opened Union Terrace Gardens, The Terrace is open for all to enjoy during the day and into the evening for coffee and cake, light bites or pre-showing dining, with something for everyone. Opening hours are 10am-9pm Tuesday-Saturday. Visitors can pop in during the day no booking required.
Reservations can be made online for pre-theatre dining with no need or book online here.