Buddy - The Buddy Holly Story
31 Mar–01 Apr 2023
His Majesty's Theatre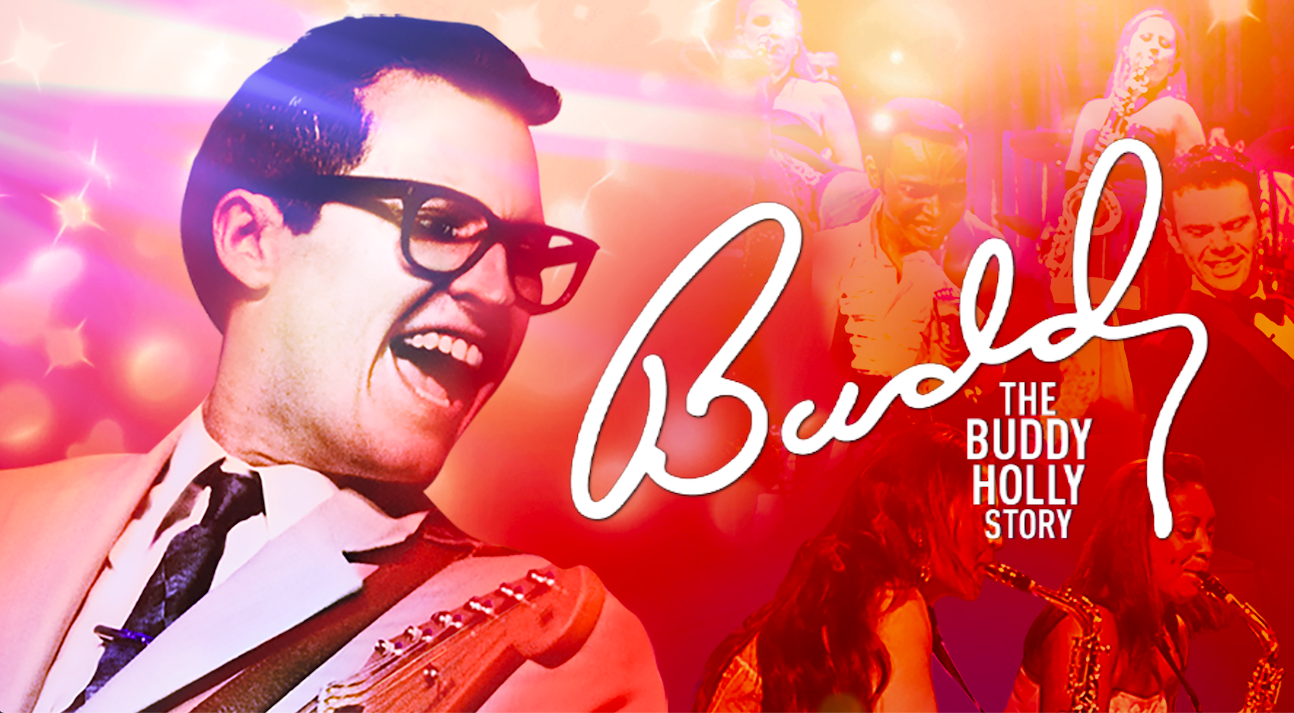 Buddy – The Buddy Holly Story
This sensational multi award-winning West End and Broadway show first opened in 1989 and has been thrilling audiences around the world ever since. Now it triumphantly returns to His Majesty's Theatre as part of its 2023 UK Tour.
Forget feel good, Buddy – The Buddy Holly Story is FEEL GREAT! Experience the drama, passion and excitement as a multi-talented cast of actor-musicians tell Buddy Holly's story, from his Texas rockabilly beginnings to international stardom and his legendary final performance at the Surf Ballroom in Clear Lake, Iowa, before his tragic death at the age of just 22.
Featuring two terrific hours of the greatest songs ever written, including That'll Be The Day, Oh Boy, Rave On, La Bamba, Chantilly Lace, Johnny B. Goode, Raining In My Heart, Everyday, Shout and many many more, this show is just Peggy Sue–perb!
Book now for The World's Most Successful Rock & Roll Musical!
"Pure unadulterated fun"– Daily Telegraph
"The show you'll never forget" – Daily Mail
"It's Buddy brilliant" – The Sun
Group discounts available:
Groups 8 plus: £5 off
Groups 20 plus: £6 off
Groups 30 plus: £7 of
Group discounts will be automatically applied when the qualifying number of tickets have been added to your basket.
To book more than 10 tickets, please contact contact the box office.
His Majesty's Theatre's brand new bar and café, The Terrace is now open.
Bookings for The Terrace are now open for everyone, whether you are attending a show at the theatre or not. You can complement and enhance your theatre experience with light lunches before a matinee or meals with an evening show. Or pop in for a coffee, or a drink and enjoy the view.