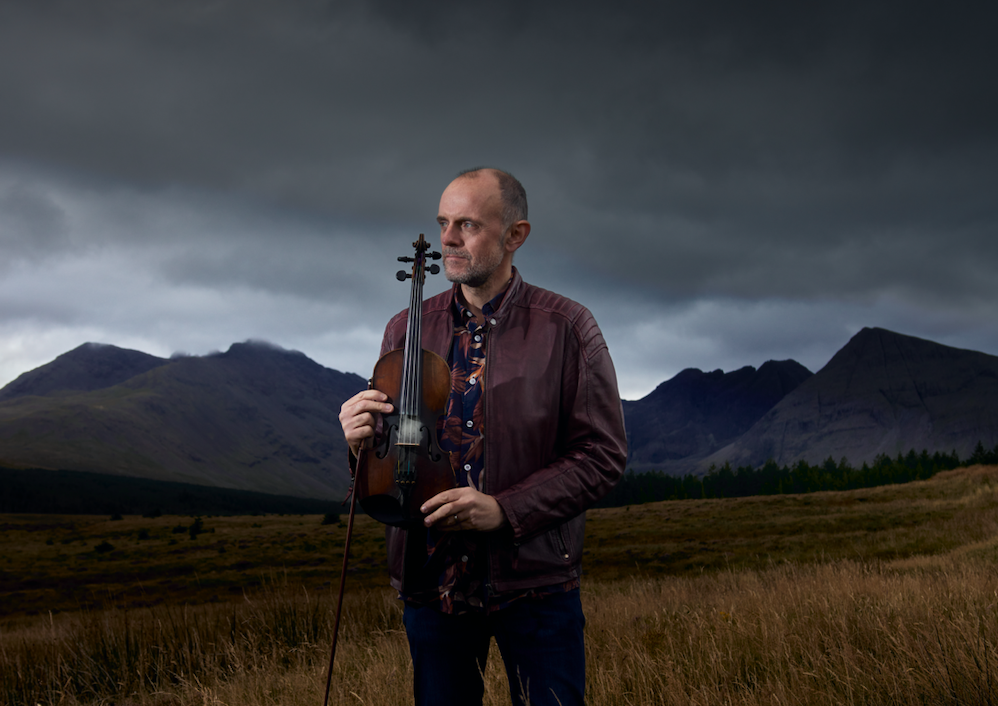 Duncan Chisholm
Duncan Chisholm performs his incredible new album Black Cuillin at the Aberdeen Music Hall.
Drawing inspiration from the mountain wilderness on the Isle of Skye, Black Cuillin brings statuesque landscapes of sound together with pieces of exquisite and delicate beauty.
The music of Black Cuillin is richly evocative and is truly the music of the high mountains, the music of the skies and the stars.
Duncan Chisholm is one of Scotland's most recognised and accomplished fiddle players and composers; His music contains the rarest of chemistries, a glorious combination of invention, tenderness and passion. This is 21st Century traditional music which is sophisticated, exhilarating and meltingly beautiful.
For this evening's performance Duncan will be joined on stage with his 7 piece band, which includes some of Scotland's finest traditional musicians.
Important information
14+/ Under 16's accompanied
'Chisholm is a master of the pictorial and his playing…' Songlines
'Chisholm's fiddle voice could verge on the ethereal.' The Scotsman
'Chisholm is a master at reflecting landscapes and geographical features in compositions… and his fiddle playing, melodically true with an almost tangible Highland soulfulness.' The Herald
'… the indisputable eminent fiddle composer of his generation.' Penguin Eggs