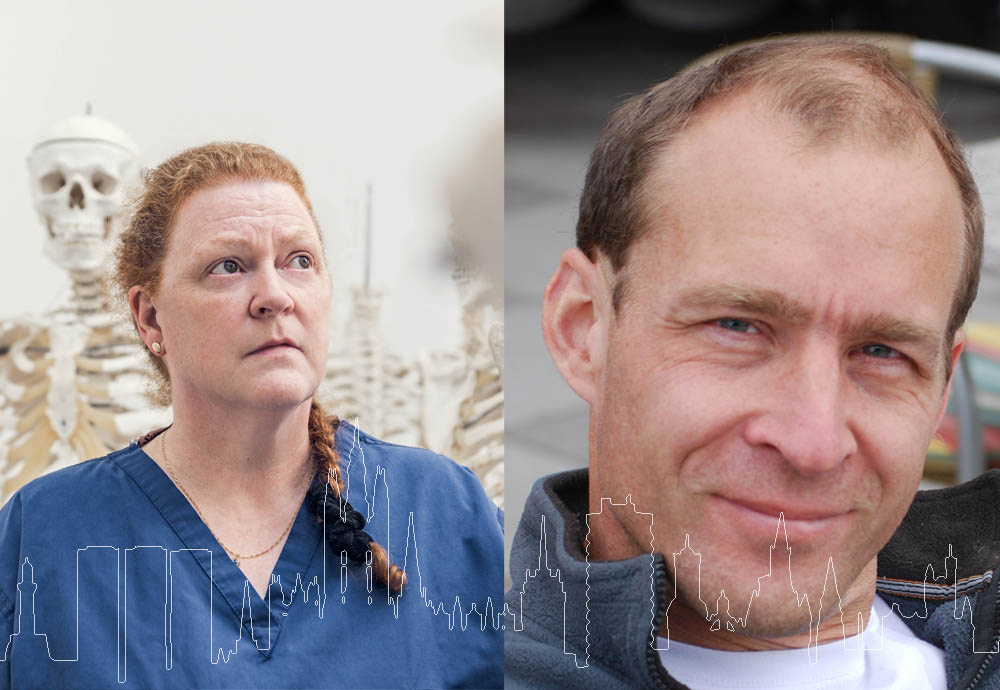 Granite Noir:
LIVESTREAM: Mysteries of Life and Death
Chaired by Fiona Stalker
This event is part of the Granite Noir online programme and this ticket for the online stream only. Please visit here to see the full programme and buy a ticket for the live event.
Customers will be emailed a link to watch the livestream a few days in advance of the event.
LIVESTREAM: Mysteries of Life and Death
How do we die and what happens when we do? World-renowned forensic anthropologist Professor Dame Sue Black takes us on a journey of revelation from skull to feet and shows that each part of us has a tale to tell. Professor Andrew Doig's This Mortal Coil is an entertaining work that looks at how death has changed over the past 10,000 years, and what this can tell us about the way different societies have lived.
Tickets for the live event can be purchased here.
Important information
THIS IS A TICKET FOR THE VIRTUAL TALK ONLY – NOT THE LIVE TALK AT THE LEMON TREE
Granite Noir Discounts
The more shows you enjoy at Granite Noir 2022, the  more you save! Just log in to your account add the shows to your basket and the discounts will add automatically!
Buy 5 or more – 15% off
Buy 10 or more – 20% off
Buy 12 or more – 25% off
Does not include film screenings or Locked Door Games.
Professor Dame Sue Black
Sue Black is an anatomist and a forensic anthropologist whose work has been recognised nationally and internationally particularly in the fields of war crimes investigations, mass fatality incidents and forensic casework.
Andrew Doig
Andrew Doig is Professor of Biochemistry at the University of Manchester. He studied Natural Science and Chemistry at the University of Cambridge, and Biochemistry at Stanford University Medical School. He became a lecturer in Manchester in 1994, where he has been ever since. His research is on computational biology, neuroscience, dementia, developmental biology and proteins. This Mortal Coil is his first book. 207 followers on Twitter