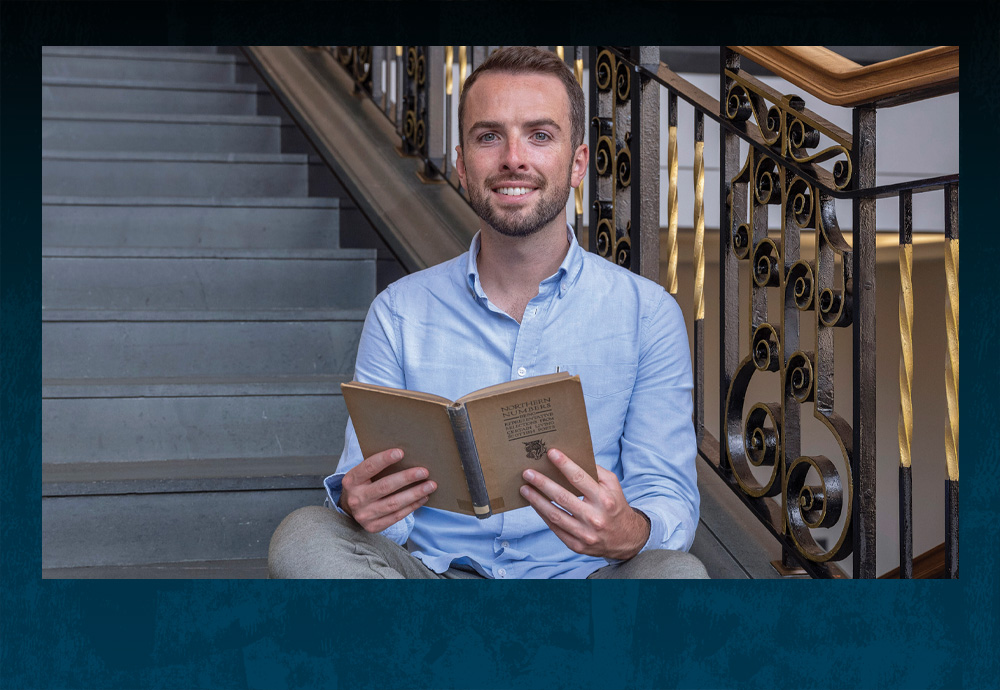 Granite Noir: A Night of Noir with the Scots Scriever with Shane Strachan
24 Feb 2023
9:30pm
Music Hall
Granite Noir: A Night of Noir with the Scots Scriever with Shane Strachan
Close out your Friday in the company of National Library of Scotland's Scots Scriever, Shane Strachan, as he hosts an evening of spoken word performances with a dark twist.
Shane Strachan
Shane Strachan is the National Library of Scotland's Scots Scriever, creating new work in Doric inspired by the national collections. Previous work includes Nevertheless: Sparkian Tales in Bulawayo (amaBooks, 2018), The Shelter and Granite (National Theatre of Scotland), and The Bill Gibb Line (Look Again), a spoken-word project exhibited in Aberdeen Art Gallery across 2020–2021. He holds a PhD in Creative Writing from the University of Aberdeen where he now lectures.

Granite Noir Discounts
The more shows you enjoy at Granite Noir 2023, the more you save!
Just log in to your account add the shows to your basket and the discounts will add automatically.
Buy for 5 events or more – 15% off
Buy for 10 events or more – 20% off
Buy for 12 events or more – 25% off