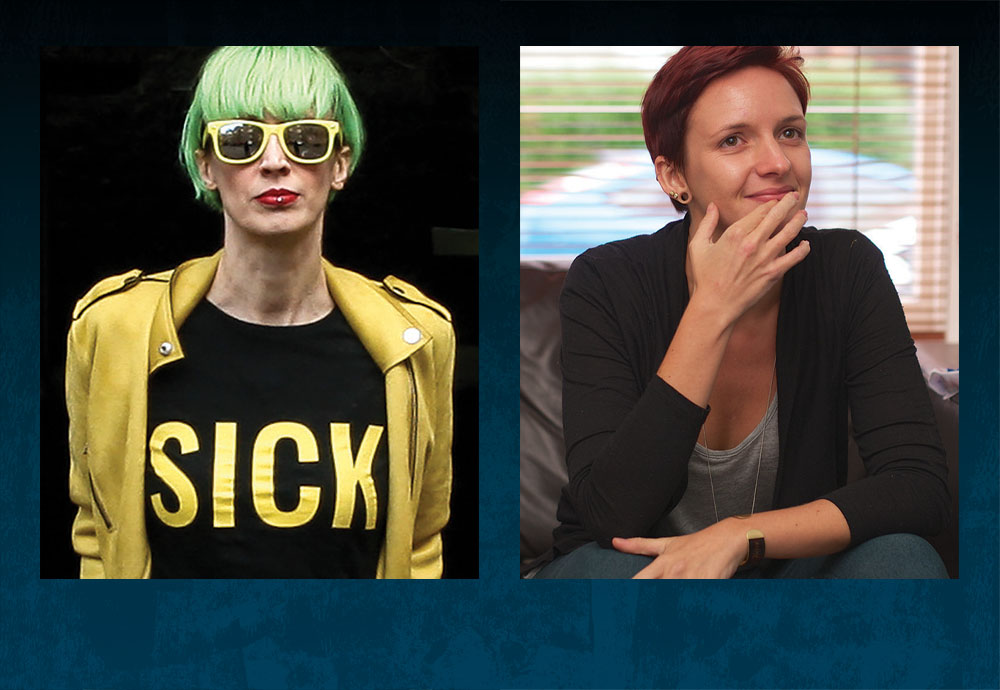 Granite Noir: Author Conversation - Edgy, Weird and Wonderful LIVE STREAM
25 Feb 2023
3:00pm
Livestream
Granite Noir: Author Conversation – Edgy, Weird and Wonderful LIVE STREAM
The edgy, the weird and the wonderful are the themes of the day as we are joined by Ever Dundas and Heather Parry to dissect their compelling new novels – creepy, thrilling, sinister and terrifying. HellSans is a ubiquitous typeface, enforced by the government. It appears in all communications and in all public spaces. The ultimate control device. In Orpheus Builds a Girl a woman's grave is robbed, even in death she is controlled by a man obsessed.
Chaired by Eris Young
Ever Dundas
Ever Dundas exists in Edinburgh with her husband, cat, and numerous house spiders. She's co-founder of the Inklusion Guide and her debut novel Goblin won the Saltire First Book of the Year Award 2017. Her second novel, sci-fi thriller HellSans is out now.
Twitter & Instagram: @EverDundas
Blog: www.everdundas.com
Heather Parry
Heather Parry is a Glasgow-based writer, editor, and publisher. She is the co-founder and Editorial Director of Extra Teeth magazine, co-host of the Teenage Scream podcast and the Scottish Senior Policy & Liaison Manager for the Society of Authors, a trade union for writers. In 2021 she created the free-access Illustrated Freelancer's Guide with artist Maria Stoian. Her short stories and nonfiction have been published internationally, and her debut novel, Orpheus Builds a Girl, was published in October 2022 with Gallic Books.
Eris Young
Eris Young is a queer, transgender author of fiction and nonfiction. Their short stories have appeared Pseudopod, Fusion Fragment, Escape Pod and Metastellar, as well as anthologies such as Uncanny Bodies from Luna Press Publishing. Their nonfiction books They/Them/Their: A guide to nonbinary and genderqueer identities (2019) and Ace Voices: What it means to be asexual, aromantic, demi or gray-ace (2022), are published by Jessica Kingsley Publishing. They also edit fiction at Shoreline of Infinity magazine, were the writer-in-residence at Lighthouse Bookshop from 2019 – 2022, and in 2020 received a Scottish Book Trust New Writer Award for fiction.

Granite Noir Discounts
The more shows you enjoy at Granite Noir 2023, the more you save!
Just log in to your account add the shows to your basket and the discounts will add automatically.
Buy for 5 events or more – 15% off
Buy for 10 events or more – 20% off
Buy for 12 events or more – 25% off