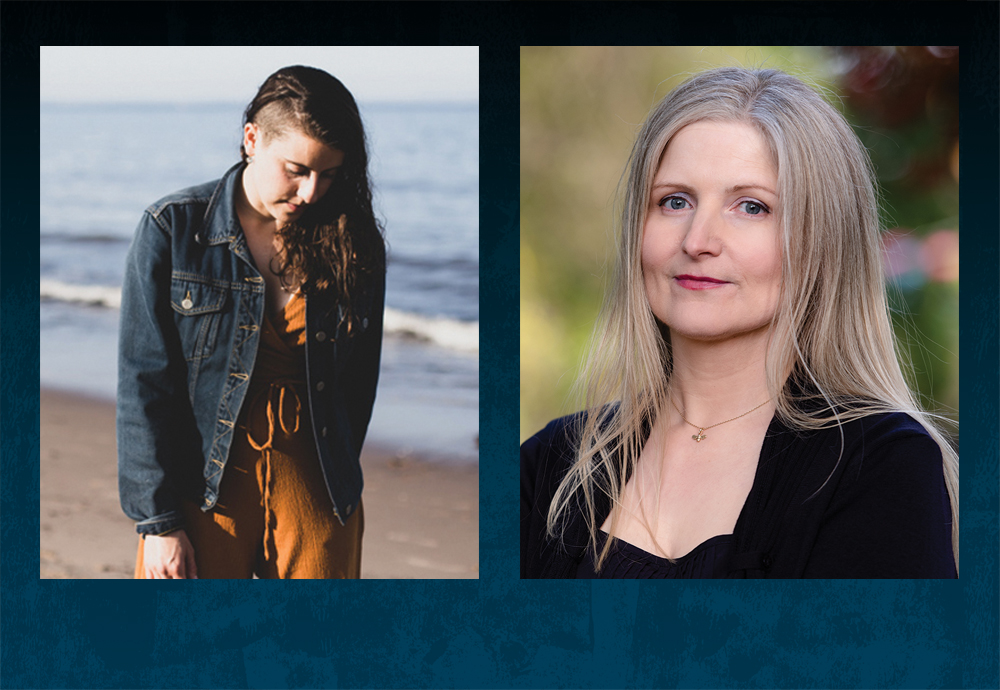 Granite Noir: Author Conversation - Gothic Elements LIVESTREAM
25 Feb 2023
1:00pm
Livestream
Granite Noir: Author Conversation – Gothic Elements LIVESTREAM
Angie Spoto's debut The Grief Nurse is set in a world where the rich and powerful have their grief removed, a gothic drama about one woman's search for freedom and the descent of an aristocratic family into madness and death.
When she was five years old Maggie announced that someone in the remote village of Blairmore in the Outer Hebrides had murdered a local man, sparking a media storm. Now, Maggie is determined to discover what really happened and what the villagers are hiding. Discover dark and deadly secrets in Carole Johnstone's The Blackhouse.
Please note, this page is for the livestream version of the author conversation.  Please visit the main event page if you would like to book for the event at the Lemon Tree.
Carole Johnstone
Carole Johnstone is an award-winning short story writer and author. Her critically acclaimed debut novel, MIRRORLAND, received praise from the likes of Stephen King and Ruth Ware. Her new novel, THE BLACKHOUSE, is a darkly disturbing thriller set in the village of Blairmore. The Observer describes it as 'deliciously unsettling'.
Growing up in Scotland, Carole always felt a pull towards the wild seas and intense isolation of the Outer Hebrides. She was fascinated by its juxtaposition: the loneliness of the wilderness against the claustrophobia of its tiny villages, where anonymity isn't an option. Carole delved into local superstition, discovering the legend of 'thin places': places where the distance between this world and other worlds is short, where one can walk in two worlds. She weaves this gothic folklore throughout THE BLACKHOUSE, creating a haunting, absorbing atmosphere with spine-tingling twists.
Angie Spoto
Angie Spoto is an American writer of fiction with a fantastical edge. She lives in Edinburgh. She is editor of the collection Disclosures: Rewriting the Narrative About HIV published by Edinburgh press Stewed Rhubarb. Her poetry, essays and stories have appeared in publications around the world. Angie helps run the non-profit The Survivor Arts Community, which supports the artistic practices of survivors of sexual violence and domestic abuse.

Granite Noir Discounts
The more shows you enjoy at Granite Noir 2023, the more you save!
Just log in to your account add the shows to your basket and the discounts will add automatically.
Buy for 5 events or more – 15% off
Buy for 10 events or more – 20% off
Buy for 12 events or more – 25% off