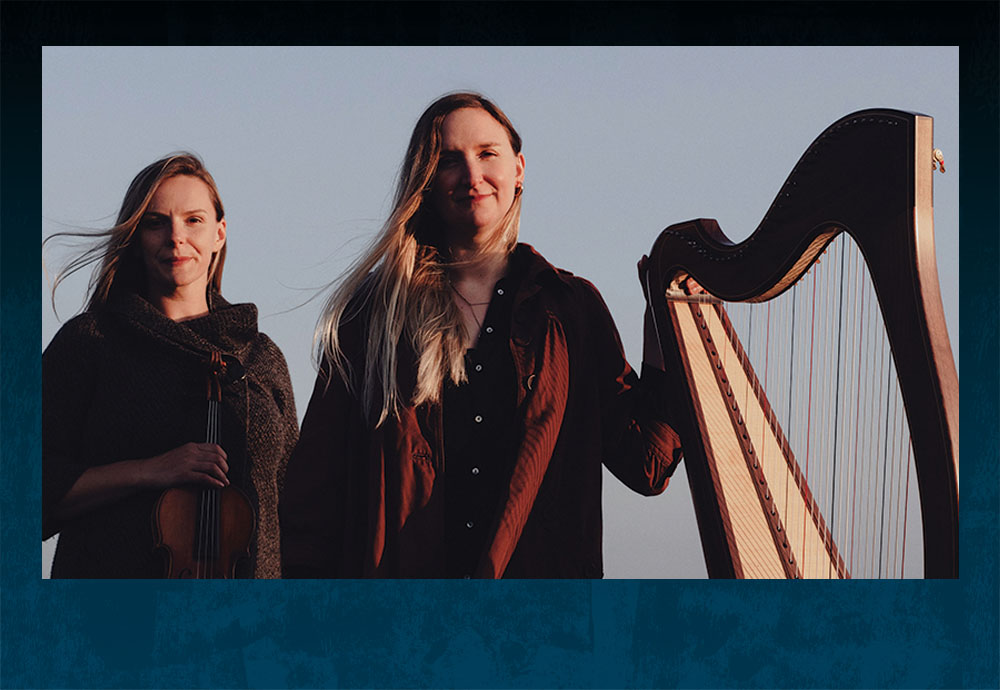 Granite Noir: Heal & Harrow - Rachel Newton and Lauren MacColl
Kirk of St Nicholas (Mither Kirk)
Granite Noir: Heal & Harrow – Rachel Newton and Lauren MacColl
The 16th and 17th Century Scottish Witch Trials were one of the darkest periods of Scotland's history. In this new project, two of Scotland's most celebrated folk musicians – Rachel Newton and Lauren MacColl, pay a humanising tribute to the 2000+ women who were executed during this time. Each piece of music is based on specially commissioned works by celebrated author Mairi Kidd – tales inspired by real women persecuted and tried as witches, and characters from the folklore. Their performance will feature newly composed music with accompanying visuals and will take place in the historic site used to imprison those accused of witchcraft in Aberdeen.
Rachel Newton
Singer and harpist Rachel Newton draws on poems and ballads that are hundreds of years old, working them into her contemporary compositional style to create a rich sound that is ambitious, original and unique. Rachel works across a range of performance platforms including theatre and storytelling. A skilled collaborator, Rachel is a founder member of The Shee,  The Furrow Collective and is a part of the Lost Words: Spell Songs. She has recently launched the new duo project Heal & Harrow with long time friend and colleague Lauren MacColl.
Rachel' previous solo releases are The Shadow Side (2012), Changeling (2014), Here's My Heart Come Take It (2016) and West (2018). November 2020 marked the release of her fifth solo album To The Awe, based particularly around women's experience.
Lauren MacColl
Lauren MacColl is considered one of Scotland's most expressive fiddle players. From the Black Isle, she studied music in Glasgow before returning home to the Highlands where she draws much of her musical inspiration.
In 2019 she realised a book of her own tunes titled To The North… and toured her commissioned work The Seer across major Scottish venues. Lauren's recent multi-disciplinary project Heal & Harrow with Rachel Newton launched in 2022 with a critically acclaimed album based on the Scottish Witch Trials.

Granite Noir Discounts
The more shows you enjoy at Granite Noir 2023, the more you save!
Just log in to your account add the shows to your basket and the discounts will add automatically.
Buy for 5 events or more – 15% off
Buy for 10 events or more – 20% off
Buy for 12 events or more – 25% off