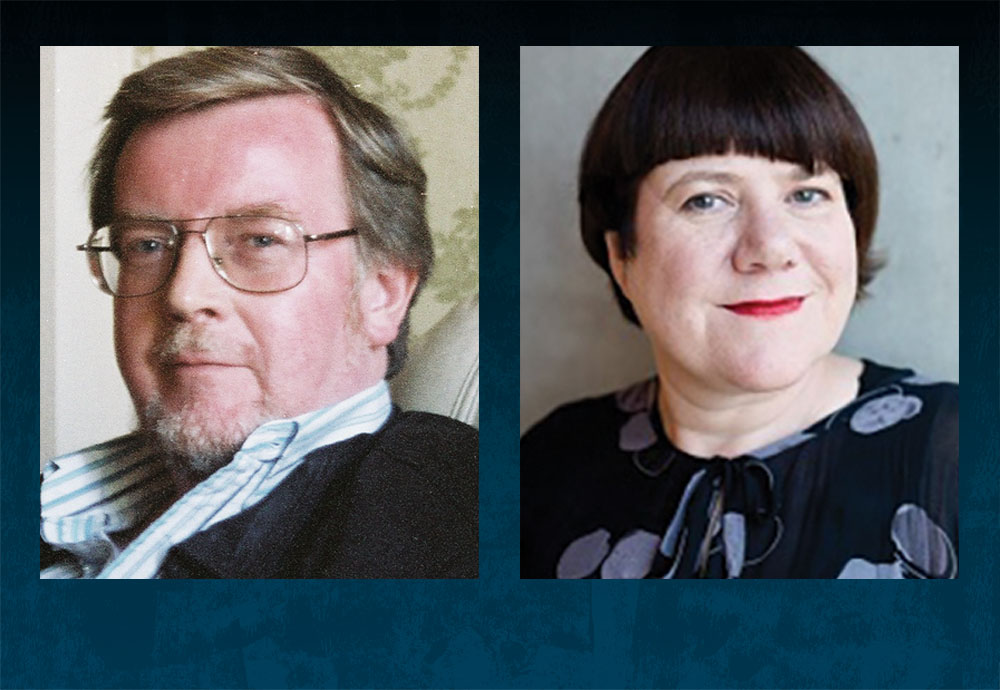 Granite Noir: Scottish Literature - A Criminal Practice? LIVESTREAM
26 Feb 2023
4:00pm
Online Event
Granite Noir: Scottish Literature – A Criminal Practice? LIVESTREAM
Alan Riach and Louise Welsh dive the depths of Tartan Noir. Where it started, where it's been and where it's going. From Stevenson and Hogg, through Tay and Laidlaw to the giants of the genre today, some of them with us here at Granite Noir. Join us for a riveting and fun conversation featuring some of Scotland's favourite authors and their books.
Please note, this page is for the livestream.  If you would like to book the the in-person event please visit the webpage.
Alan Riach
Alan Riach (b.1957) Poet and Professor of Scottish Literature, Glasgow University. Born Airdrie, Lanarkshire, studied at Cambridge and Glasgow, worked at the University of Waikato, New Zealand, 1986-2000, returned to Scotland 2001. Books include poetry: The Winter Book (2017), Homecoming (2009) and Wild Blue: Selected Poems (2014); criticism: Representing Scotland (2005), Hugh MacDiarmid's Epic Poetry (1991), and co-authored with Alexander Moffat, Arts of Resistance: Poets, Portraits and Landscapes of Modern Scotland (2008), described in the TLS as 'a landmark book'. His 734-page Scottish Literature: An Introduction was published in 2022 and described in The Times as 'magisterial'.
Louise Welsh
Louise Welsh is an award-winning author of eight novels. The Cutting Room, her debut novel, won the Crime Writers' Association John Creasey (New Blood) Dagger Award and the Saltire First Book of The Year Award. In 2018, she was named the Most Inspiring Saltire First Book Award winner by public vote. She is Professor of Creative Writing at the University of Glasgow.

Granite Noir Discounts
The more shows you enjoy at Granite Noir 2023, the more you save!
Just log in to your account add the shows to your basket and the discounts will add automatically.
Buy for 5 events or more – 15% off
Buy for 10 events or more – 20% off
Buy for 12 events or more – 25% off