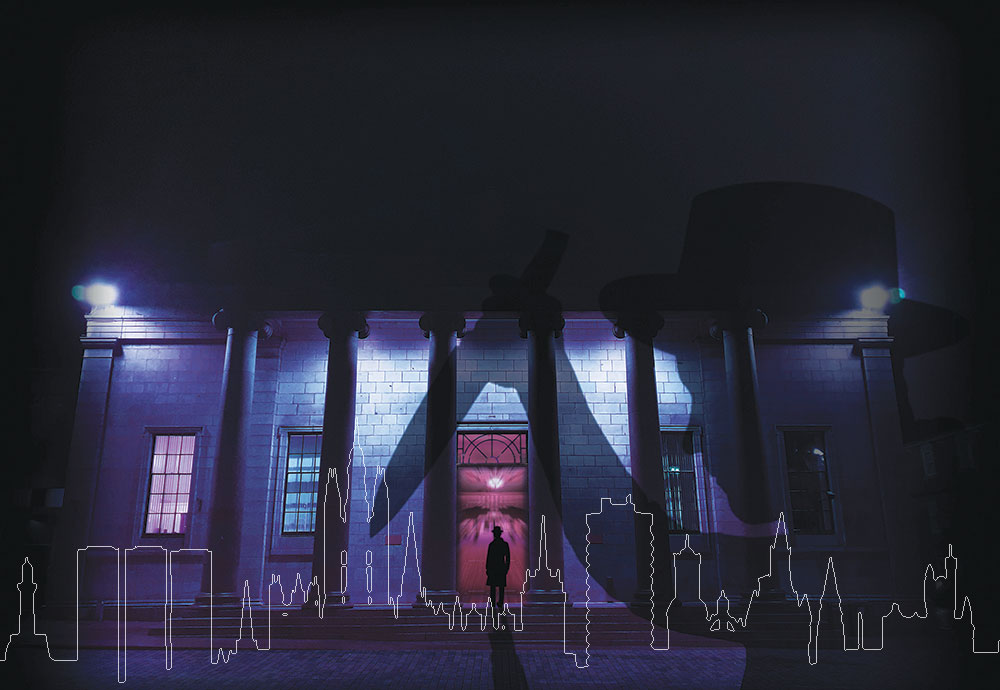 Granite Noir:
The Locked Door Games: Shadow at the Speakeasy
30 Minute Escape Game
Granite Noir: The Locked Door Games: Shadow at the Speakeasy
The owner of the speakeasy 'The Granite Lounge' made his fortune by smuggling and selling alcohol…until he was found murdered. Detective Sullivan has been called in to discover who the murderer is but he can't do it alone; your team must revisit the crime scene, collect clues and solve a variety of puzzles in order to crack the case!
Shadow at the Speakeasy is a 30-minute escape game for teams of up to six. Two teams can play at the same time. Each will enter an identical crime scene and race to see who can solve the murder first!
Please Note:
These are individual tickets so if you purchase less than 6 tickets, your team will be completed with other players.
Granite Noir Discounts
The more shows you enjoy at Granite Noir 2022, the  more you save! Just log in to your account add the shows to your basket and the discounts will add automatically!
Buy 5 or more – 15% off
Buy 10 or more – 20% off
Buy 12 or more – 25% off
Does not include film screenings or Locked Door Games.