Sing-a-long-a Matilda the Musical
Saturday 10 Feb 2024
His Majesty's Theatre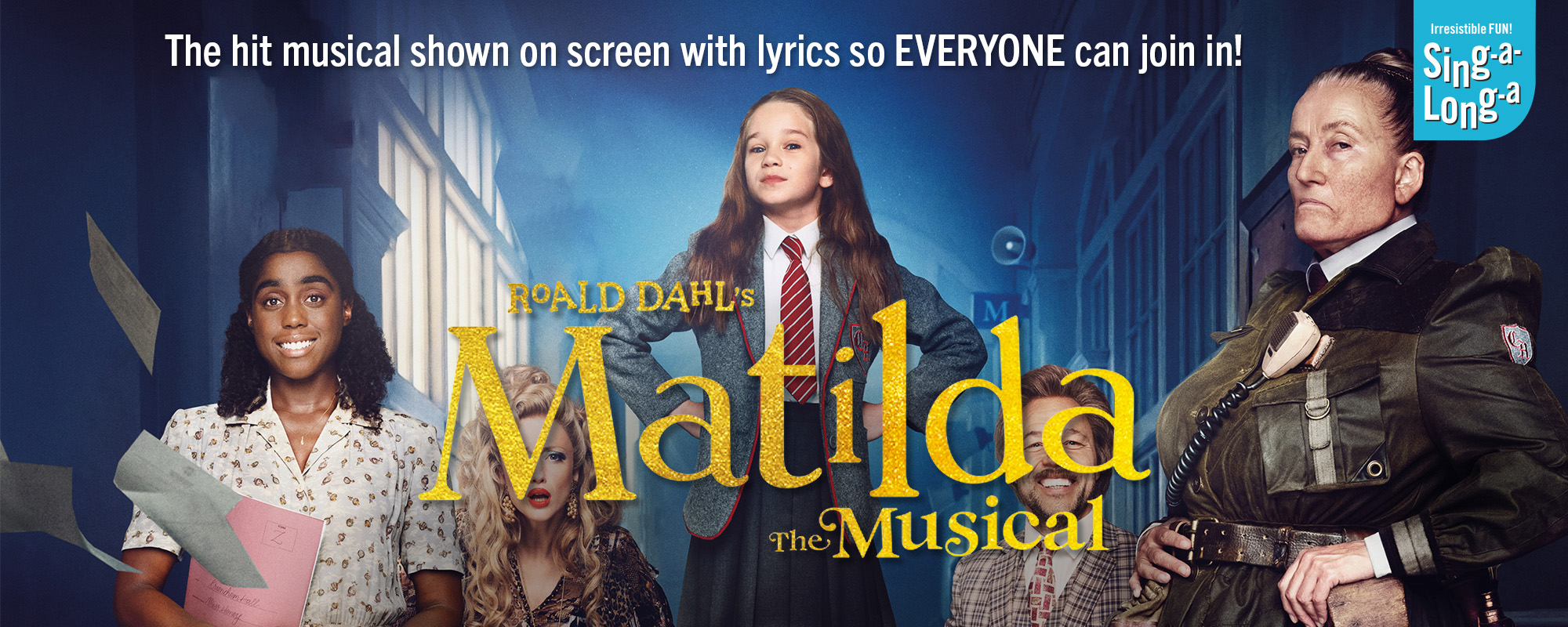 Sing-a-long-a Matilda the Musical
Calling all revolting children and their parents – come and be a little bit naughty at Sing-a-Long-a Matilda the Musical From the producers of Sing-a-long-a Sound of Music and Sing-a-long-a Frozen.
Now is your chance to interact with this incredible tale of a little girl making her great escape!
Find the "magic" inside of you and join our gang at the latest film to get the singalong treatment, the Tony and Olivier Award winning Matilda the Musical based on Roald Dahl's novel.
Matilda is an extraordinary girl, who armed with a sharp mind and a vivid imagination, dares to take a stand to change her story with miraculous results.
Our host will help you have "a holiday in your head" as they teach you some dance moves, show you how to use your free props bags and have you booing the villains and championing the heroes.
YOU the audience are the stars!
It couldn't be easier or more fun! The first rule of Sing-a-long-a is THERE ARE NO RULES! Fancy dress is strongly encouraged and full audience participation essential.
Do you want to change your story and be a little bit naughty? Well,
this is your chance…
Please note this is a screening of the movie not a live stage show.
Group discounts available:
Buy 10 tickets get 11th free.
To book more than 10 tickets, please contact the box office.
Price
£18.50 | Children £2.50 off
His Majesty's Theatre's bar and café, The Terrace is open and we are ready to welcome you in!
Bookings are open for everyone, whether you are attending a show at the theatre or not. You can complement and enhance your theatre experience with light lunches before a matinee or meals with an evening show. Or pop in for a coffee, or a drink and enjoy the view.