Sing-a-long-a The Greatest Showman
08 Nov 2023
7:00pm
His Majesty's Theatre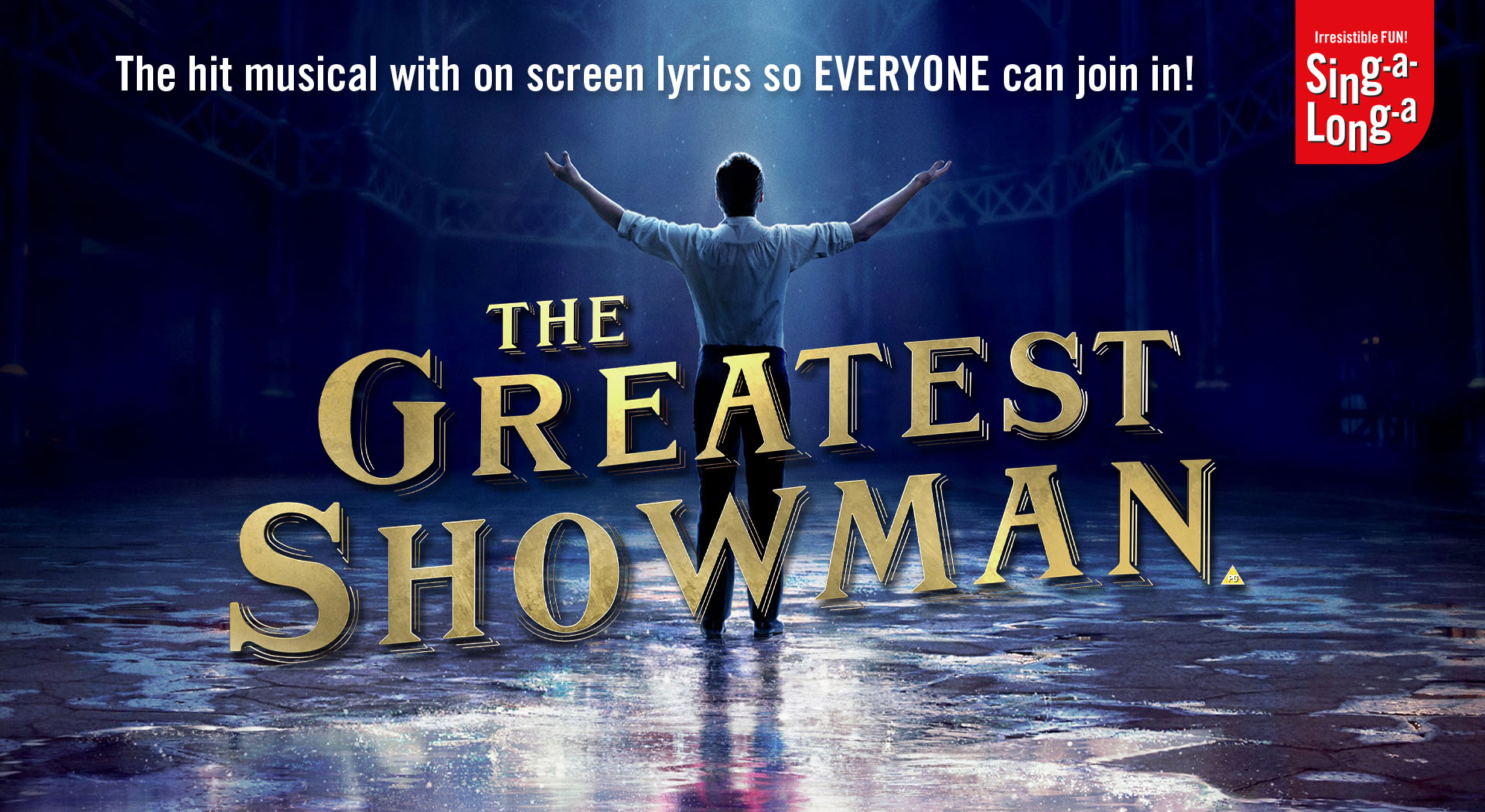 Sing-a-long-a The Greatest Showman
Look out 'cause here it comes….
From the producers of Singalonga Sound of Music and Singalonga GREASE, the smash hit film musical that everyone can't stop singing
Cheer on Hugh Jackman, lust after Zac Efron as you experience The Greatest Showman in the greatest way possible – with lyrics on the screen so you can join in as loud as you want.
And it's marching on to the beat we drum
Our live host will teach you a unique set of dance moves that will truly make you come alive. As they show you how to use our interactive prop bags.
YOU the audience will rewrite the stars!
It couldn't be easier or more fun! The first rule of Sing-a-long-a is THERE ARE NO RULES! Fancy dress is strongly encouraged and full audience participation essential.
Please note this is a screening of the movie not a live stage show
Group discounts available:
Buy 10 tickets get 11th free.
To book more than 10 tickets, please contact the box office.
Price
£18.50 | Children £15
His Majesty's Theatre's brand new bar and café, The Terrace is now open.
Bookings for The Terrace are now open for everyone, whether you are attending a show at the theatre or not. You can complement and enhance your theatre experience with light lunches before a matinee or meals with an evening show. Or pop in for a coffee, or a drink and enjoy the view.