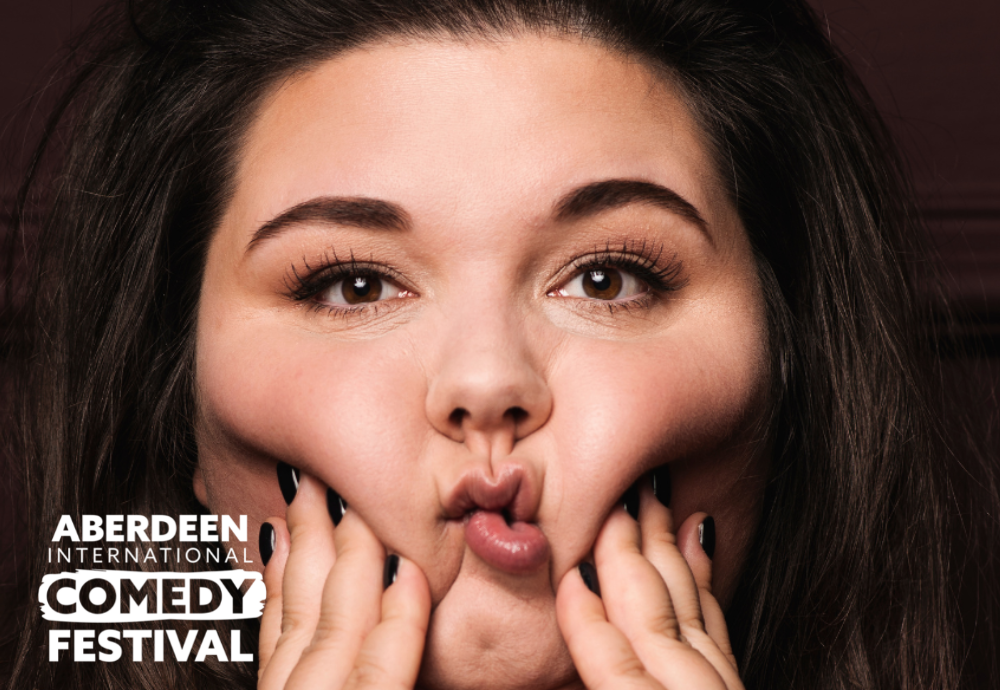 Aberdeen International Comedy Festival
Sofie Hagen: Fat Jokes
Lemon Tree

Aberdeen International Comedy Festival 22
Aberdeen International Comedy Festival: Sofie Hagen: Fat Jokes
Edinburgh comedy award winner Sofie Hagen presents; Fat Jokes. A show bursting with big jokes and fat punchlines.  Sofie returns to her craft of devastatingly brilliant joke writing and storytelling and has created this collection of fat jokes and unforgettable moments that you can laugh at without feeling like sh*t. Come as you are and enjoy an actual fat person at the top of her game.
Seating info:
The seats at the Lemon Tree have no armrest and offer customers around 30-40cms legroom. The spec of the seats state they can hold around 250lbs and are approximately 45cms wide by 30cms high. They are laid out in theatre style rows with a central aisle next to the bar all the way through to the back of the venue. The Lemon Tree Lounge has three tiers, each accessible with a short set of stairs or a ramp.
You can view the access information for the Lemon Tree on our website and if you have any further queries please contact hello@aberdeenperformingarts.com.