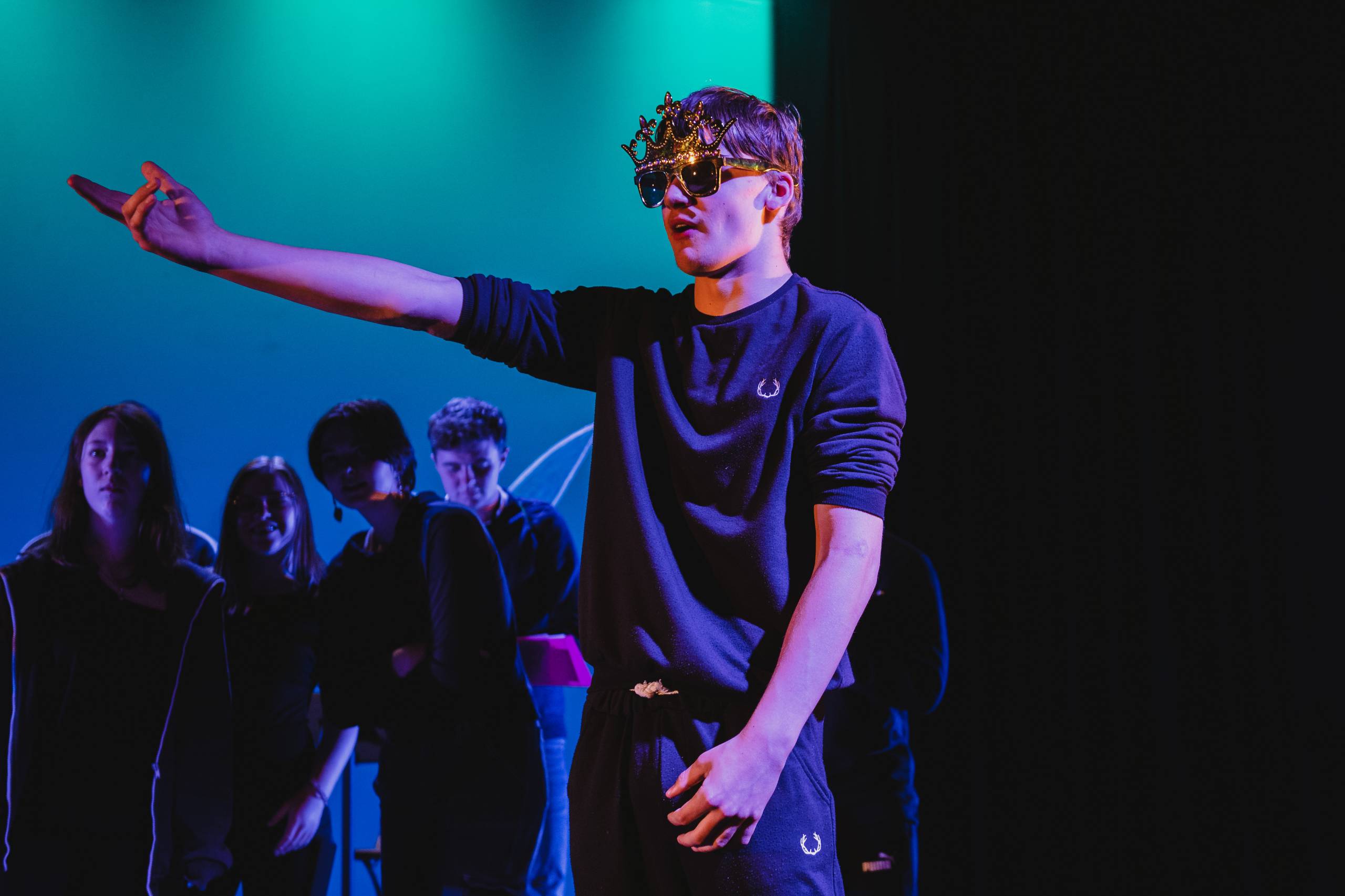 Intermediate Youth Theatre Term 2
Starts 17 January 24 | Secondary 3&4
His Majesty's Theatre
Intermediate Youth Theatre Term 2
When it's time to step up to Intermediate level, we're here to make sure you reach your potential and help you discover what you're really good at.
We'll look at some interesting theatre-making styles to help build bold and exciting work. Over the course of each term, the team will work together to create a new piece – and all will be revealed at the next Light the Blue youth arts festival.
So, are you in?
Any questions about workshops? Drop us an email and we'll be happy to help!
We want to give as many young people as possible a chance to take part and we don't want cost to be a barrier to enjoying our workshops. We have a small number of free spaces available and you can find out about these, or anything else you'd like to know about our workshops, by dropping us an email.
Important information
Takes place at the Studio at His Majesty's Theatre
Wednesdays: 6.30pm – 8.30pm
17 Jan,  24 Jan, 31 Jan, 7 Feb, 21 Feb, 28 Feb,  6 Mar, 13 Mar, 20 Mar, 27 Mar