We  are  improving  our environmental performance  by  promoting sustainable working practises, reducing our annual energy  usage  and being committed to the principle to reduce, reuse and recycle.  
Our Mission
At Aberdeen Performing Arts we strive to be a socially responsible and environmentally sustainable creative organisation committed to protecting people and the planet and ensuring our long-term future success, and we will do this by placing sustainability front and centre of everything we do.
You can view the framework for our work in relation to sustainability in our Environmental Sustainability Policy.
Team Aberdeen Performing Arts
Aberdeen Performing Arts has an active team of Green Champions representing all areas of the organisation, headed by our Head of Finance and Sustainability. They lead on our green initiatives and sustainability initiatives.
In addition to our team of Green Champions, we are one of the first arts organisations in the UK to invest in a dedicated Creative Change Maker for Climate Action role, focussed on working with artists, arts and cultural organisations, local communities, and regional and national partners to support sustainability and build resilience. They will be exploring how Aberdeen Performing Arts can use the arts to continue to be a more environmentally conscious organisation.
Our Creative Engagement Team have a dedicated social media channel, take a look and give them a follow.
Climate Awareness Art Commission
Using our dedicated art exhibition space within the Music Hall, to highlight and tell the story of climate action and to promote thinking on the subject.
Our latest exhibition Oor Monsters / Oor Future highlights fundamental climate issues by exploring key subjects of positive and negative human activities impacting climate change as 'Two Headed Monsters.' It prompts individuals to be positive, self-reflective, and proactive in relation to climate action in their own lives. Gabrielle Reith and Philip Thompson are Aberdeen based artists making work under the name of "Oor Monsters."They have worked together on many playful and inspiring projects, 'monsterising' things from the everyday into the fantastical since 2008.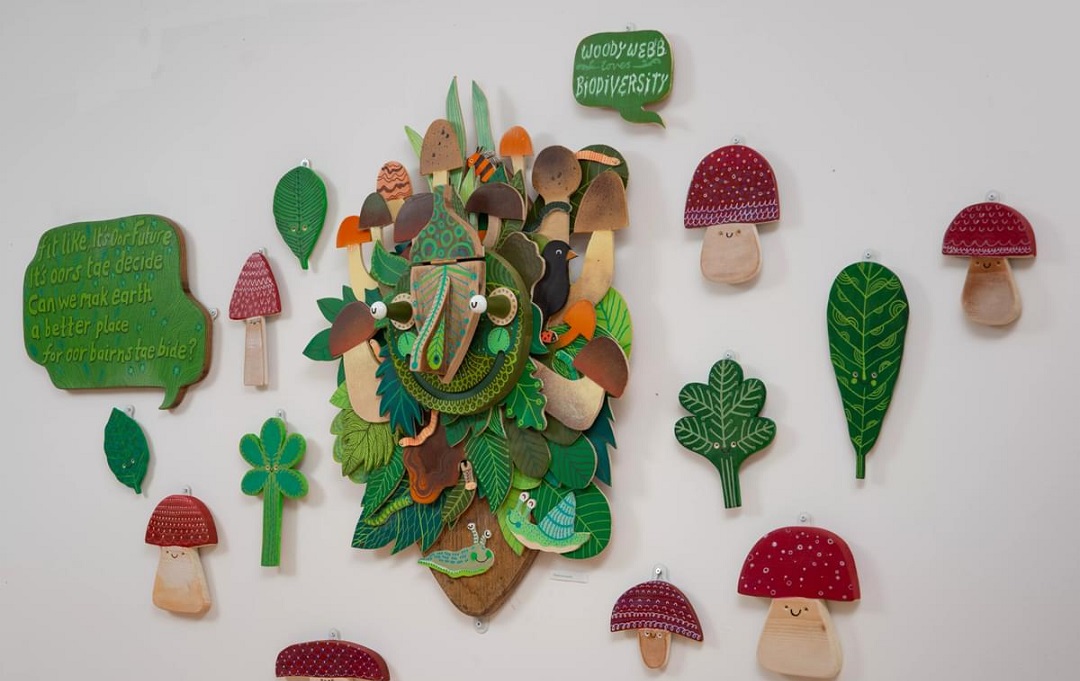 Replacement to LED light fittings
Throughout our venues, we have been undertaking an LED conversion project to replace old light fixtures with energy saving LED lighting, with over 90% of our general lighting replaced. We have also installed motion sensor lighting and our team ensure all other lighting is turned off when not in use.
An example of this change in action could be seen in September 2021, when our iconic His Majesty's Theatre sign was taken down letter by letter for LED replacement, controller conversion and cleaning. Not only are the new LED lights brighter, but they are also more energy efficient, and the new controller means the sign can be switched off late at night to help save power.
100% renewable electricity
We made an investment during our last cycle of energy contract renewal to ensure that all our venues are supplied by 100% renewable electricity from our provider Scottish and Southern Electricity.
Interested? Then read more about our commitment to renewable energy.
Recycling
Working with our waste management provider Taylors Waste, we have been able to achieve a diversion from landfill of over 95%.
Our venues
We are working with the Theatre Green Book Sustainable Building and Sustainable Operations framework to help inform our targeted maintenance and improvement plans for our venues in the coming years. The Theatre Green Book aims to bring sustainability thinking together into one place, and develop it as straightforward, practical advice on the first steps everyone should be taking to make productions, theatre buildings and front-of-house operations sustainable and is led on by the Theatres Trust, Association of British Theatre Technicians and Buro Happold.
This work is further supplemented by physical sustainability audits of our venues which seek to establish carbon reduction initiatives and projects which can be fully assessed for impact and can inform future improvement programmes as well as identifying funding opportunities.
Going further
Across the organisation we are striving to achieve a sustainability in everything we do. Some of our other activities include:
Partnering with local organisations to promote and encourage the use of public transportation to our venues.
Targeted reduction of printing across the organisation and reviewing the volume of external printed material.
Working towards the Green Tourism Business Award scheme to achieve accreditation for all our venues.
Undertaking a Carbon Management Project to fully understand our footprint and devise a structured plan towards delivering Net Zero.
Paperless Meeting and Payslips
Targeted reduction of single use and disposable cleaning consumables within our housekeeping operation.
We have a collective responsibility towards sustainability and protecting our environment, and if you are a visitor to one of our venues there are some really simple steps you can take to help us in our journey.
Consider using Public Transport. All three of our venues are within easy reach of local bus services and the train station. Visit the [LINK Your Visit] page for further travel information.
Conserve Energy. Be conservative when using toilet facilities within our venues, only flushing when necessary and using as little water as practicably possible.
Recycle your Waste. Help us by placing your waste in a designated bin prior to leaving our venue for onward recycling, rather than leaving at your seat within our auditoriums. Not only does this help us maintain cleanliness within our venues, but ensures we maximise recycling.
Use an e-ticket. E-tickets are an available option for all our performances and events, and you can conveniently show your ticket to our team on most mobile devices.
If you are looking at ways you can reduce your carbon footprint beyond your visit with us, then visit the Zero Waste Scotland website which contains free resources to help you consider your impact. Even the smallest of change can make an impact.
Aberdeen Performing Arts is committed to ensuring that we conduct business in an ethical, transparent and responsible manner. If you do business with us, you can view our code of conduct environmental sustainability statement.
Aberdeen Performing Arts is proud to be an active member of the following sustainability focussed initiatives.
Green Arts Initiative is a Creative Carbon Scotland scheme supporting Scottish arts organisations to be at the forefront of growing an environmentally sustainable Scotland.
Springboard, another initiative led by Creative Carbon Scotland, a series of local assemblies building networks of people and organisations locally across Scotland to collectively and collaboratively discuss and share knowledge on the subject of climate action and sustainability , of which Aberdeen Performing Arts has taken an active role.
Green Tourism, a scheme which encourages and promotes environmentally sustainable working and practice across the tourism sector.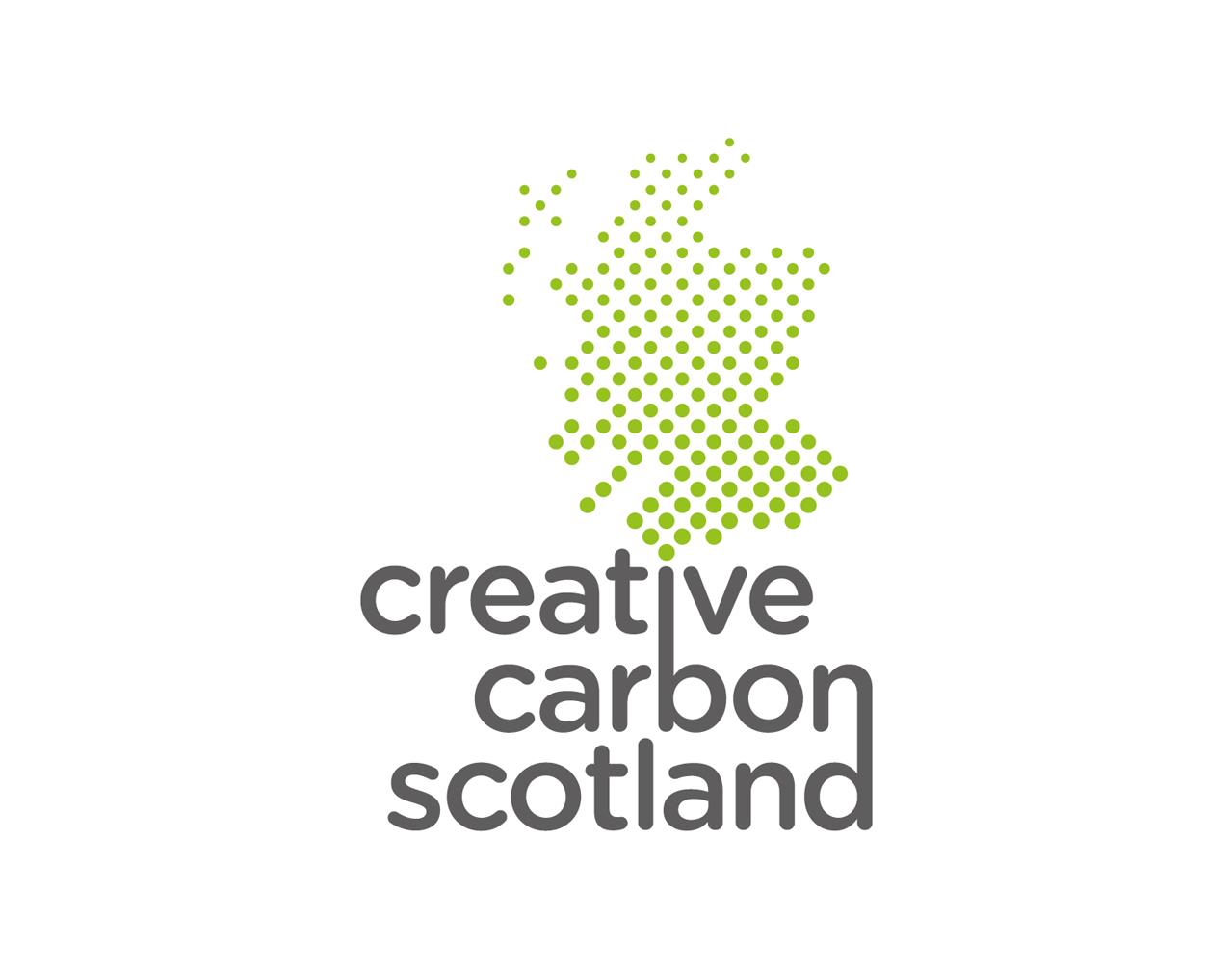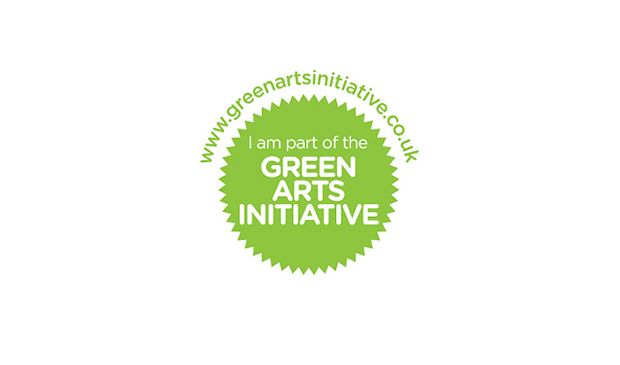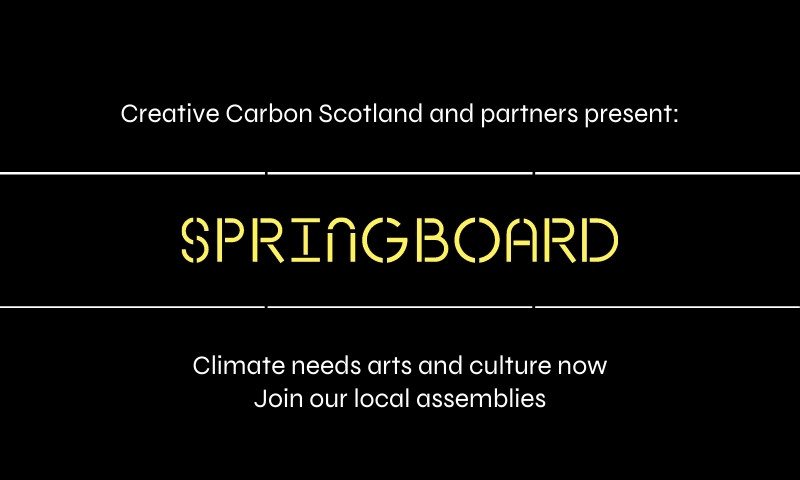 If you have any questions or suggestions then please contact Matt Godfrey, Director of Finance and Commercial.