National Theatre of Scotland and Aberdeen Performing Arts in association with Belgrade Theatre, Coventry
Dracula: Mina's Reckoning

National Theatre of Scotland and Aberdeen Performing Arts in association with Belgrade Theatre, Coventry
DRACULA: MINA'S RECKONING
Protect your loved ains fae the claws o' a beast
Under the buzzing lights of a psychiatric hospital in Aberdeenshire in 1897, Mina Murray recounts her encounters with the most terrifying of beasts: Dracula. A throng of patients listen with bated breath as they are transported to a world where immortality and ultimate power is possible, even for women – but with terrible consequences…
Not for the faint-hearted, Morna Pearson's adaptation of Bram Stoker's classic tale is filled with her trademark humour and taste for the strange and grotesque. This breathtaking gothic production transposes the action to Scotland amid the wild beauty of the landscapes of the northeast which originally inspired the novel. With an all-women and non-binary ensemble cast we witness the addiction, intoxication, and empowerment of Mina.
Miss this contemporary re-telling at your peril…
Based on the classic novel by Bram Stoker
Conceived by Morna Pearson and Sally Cookson
Story by Morna Pearson, Sally Cookson and Rosie Kellagher
Additional material devised by The Company
Written by Morna Pearson
Directed by Sally Cookson
Creatives
Set and Costume Designer – Kenneth Macleod
Composer – Benji Bower 
Movement Director – Vicki Manderson
Lighting Designer – Aideen Malone
Video Designer – Lewis Den Hertog
Casting Director – Simone Pereira Hind CDG
Casting Director – Anna Dawson
BSL Performance Interpreter – Catherine King
BSL Performance Interpreter – Yvonne Strain
Associate Director – Becca Chadder
Dialect Coach – Jo Cameron Brown
Associate Movement Director – Jess Wililams
Group Discounts Available:
GROUPS 8 PLUS: £5 off per ticket
GROUPS 20 PLUS: £6 off per ticket
GROUPS 30 PLUS: £7 off per ticket
Schools Discounts available.
THEATRE FOR A FIVER: £5 ticket for 14-26 years and those on Universal Credit. Further information is available here.
Visual guide: view and download the visual guide for Dracula: Mina's Reckoning.
Important information
Recommended for 14+
Content warning: Contains scenes of violence, simulated self-harm, blood, some strong language and frightening moments.
Saturday 2, Tuesday 5, & Wednesday 6 are preview performances.
Saturday 9 September (2.30pm) – Touch Tour (as well as Audio Described)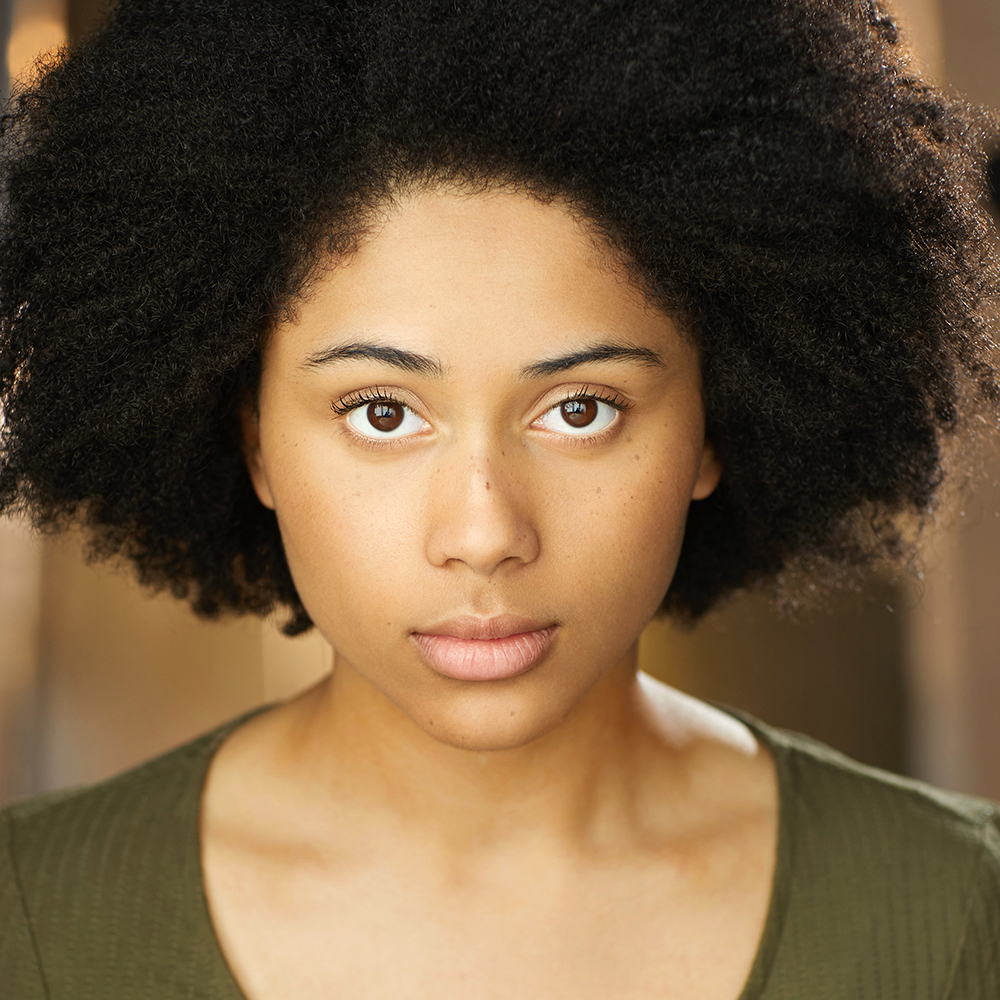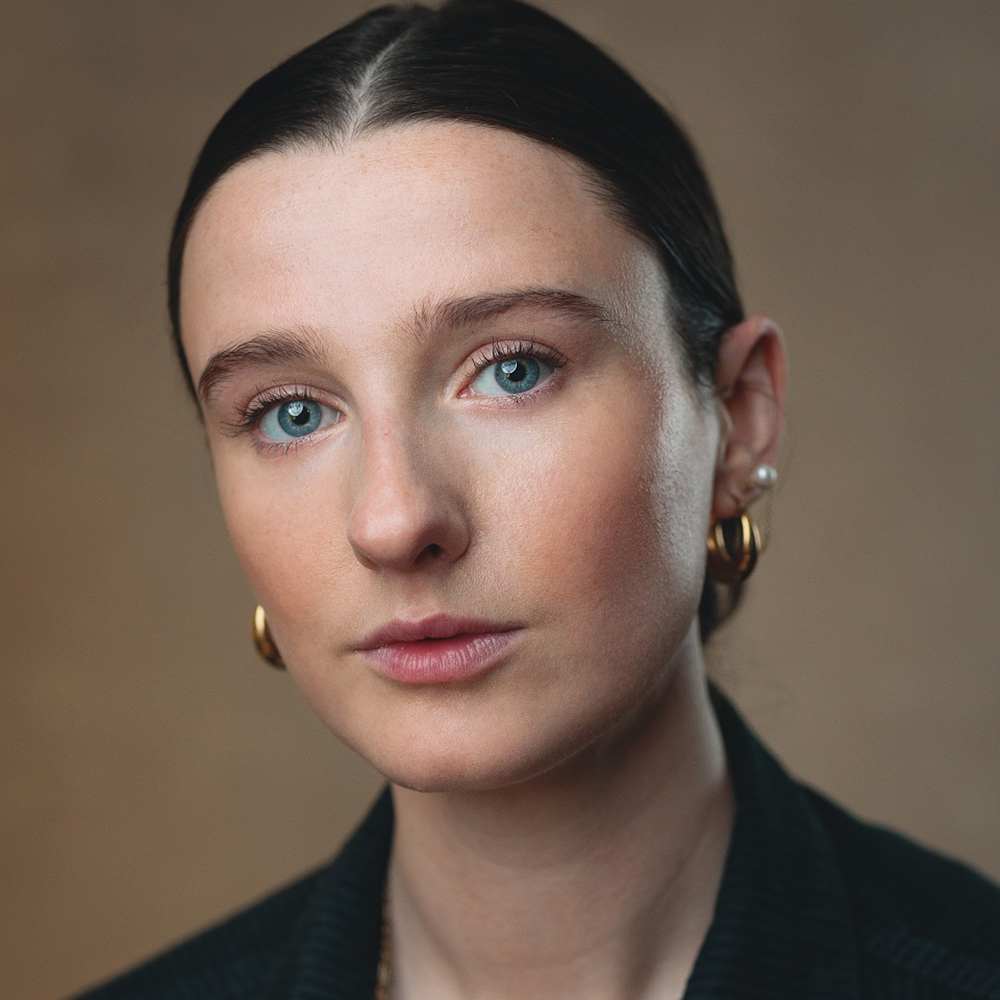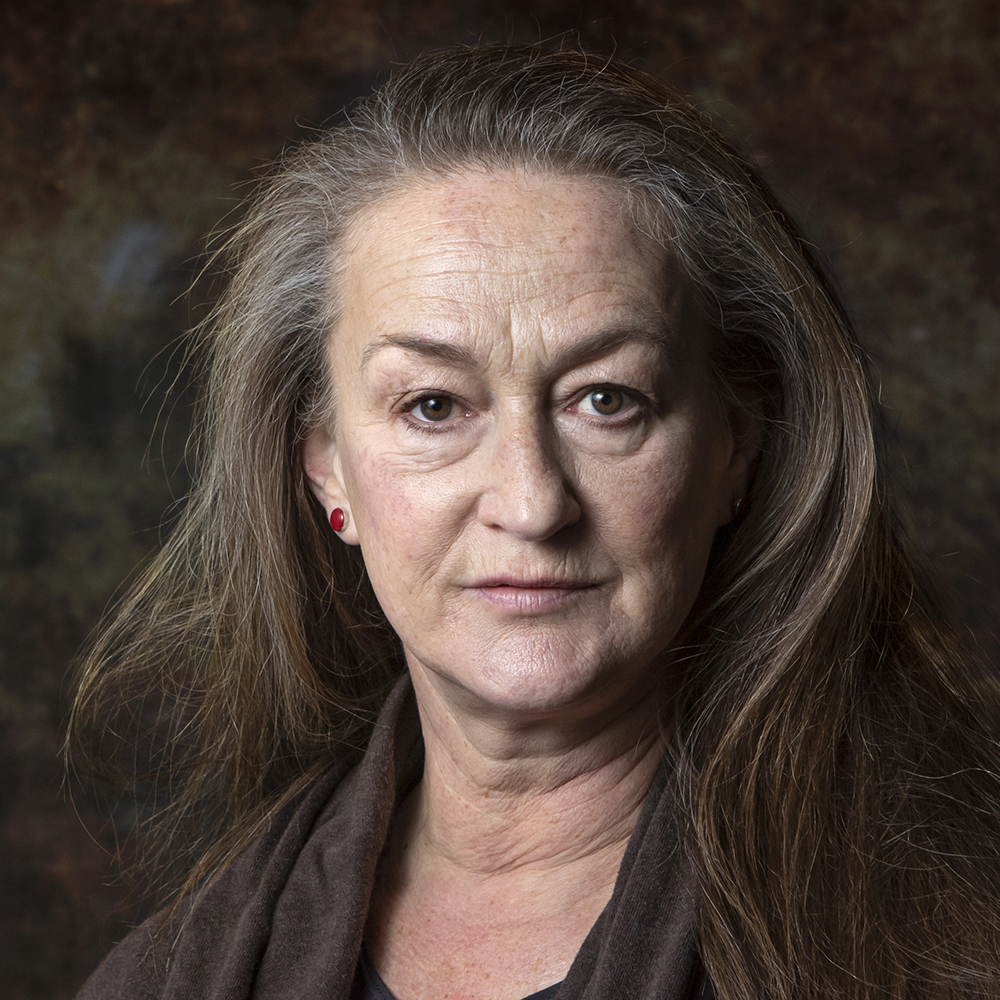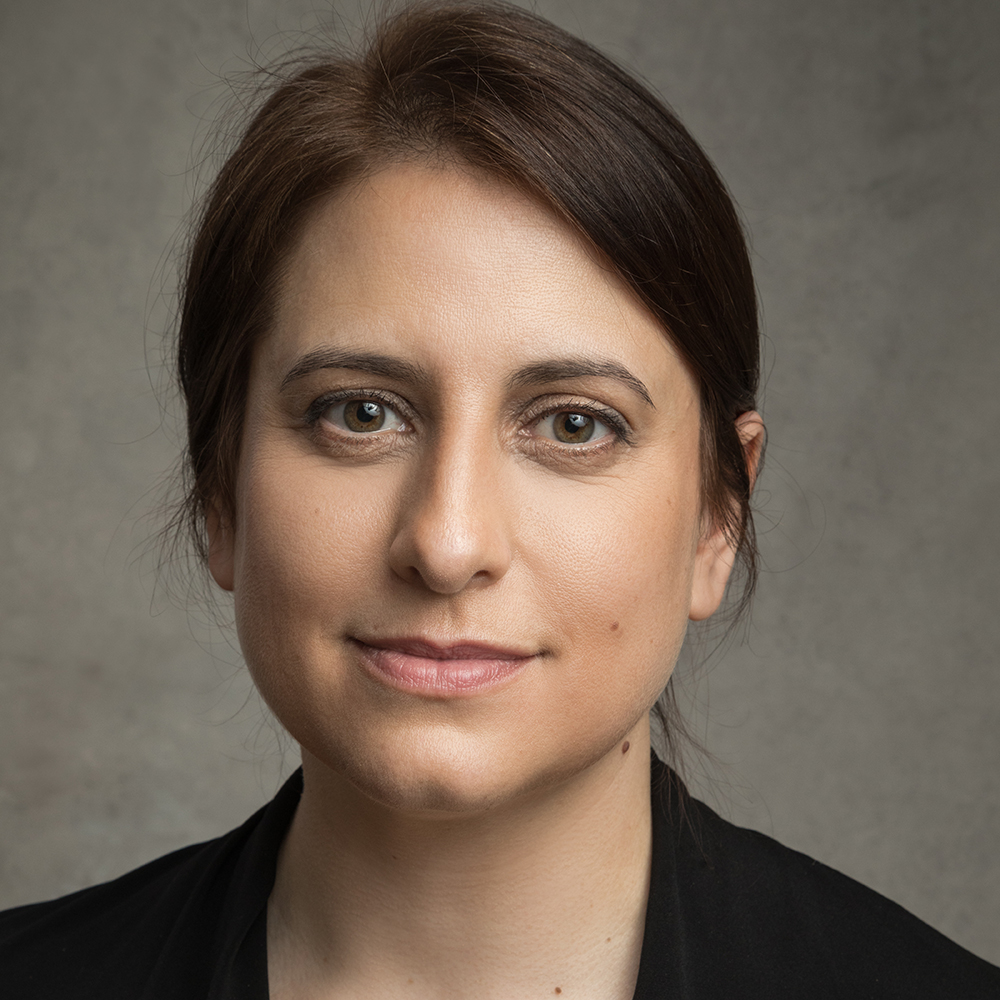 Danielle Jam – Mina Murray
She/Her
Trained at Queen Margaret and Edinburgh Napier Universities.
Theatre includes: Kidnapped, James IV: Queen of the Fight,Them!(National Theatre of Scotland )Wings Around Dundee, The Snow Queen (Dundee Rep ) thick skin, elastic heart (Sonnet Youth and Company Many ) A Midsummer Nights Dream (Ten Feet Tall Theatre ) Silver Superheroes, It Wisnae Me (A Play, A Pie and a Pint ).
Film/Television include: Scot Squad (BBC Scotland ), DASH (BBC Scotland ) Molly and Mack(Cbeebies)
Danielle was recently nominated for 'Best Magical Being' in the UK Pantomime Awards 2023 and 'One to Watch' by the Herald Scottish Culture Awards 2019.
Ailsa Davidson – Lucy and Elsie
Ailsa holds a First Class BA (Hons) in Musical Theatre from Guildford School of Acting.
Her recent credits include: Veronica Sawyer in Heathers the Musical (The Other Palace, Heathers the Musical Pro-Shot), Lipsync (Summerhall, Edinburgh Festival Fringe), Judith in Elegies for Angels Punks and Raging Queens (Union Theatre), Miss Lynch/1st Rizzo/2nd Jan in Grease (UK & International Tour), Peaches Americana (Theatre Royal Stratford East), Sarah Our House (Union Theatre).
She can be heard singing the title track on the Album Ae Fond Kiss – Songs of Home from the West End.
Liz Kettle – Dracula
Theatre credits include
Queen Margaret in Richard III (Rose Theatre / Liverpool Playhouse), Carlin in Macbeth – An Undoing (Royal Lyceum Theatre Edinburgh), The Girl on the Sofa (Royal Lyceum / Berlin Schaubühne / Thomas Ostermeier), Henry VI (RSC / World Tour), Caliban in The Tempest (Tron Glasgow), Waves, The Seagull, Attempts On Her Life (Royal National Theatre, National European Tour & Broadway), Catch 22 (Northern Stage), TRUTH – Song Theatre (National Tour), Richard III, Taming of the Shrew (Globe Theatre), Iphigenia in Aulis (Abbey Theatre, Dublin), Laertes in The Roaring Girl's Hamlet (Sphinx Theatre Co.), Plasticine (Royal Court), Antonio in Storm (Schauspiel Köln Cologne, Hamburg)
Film, TV & Radio credits include
Unforgotten IV, The Secret Life of Mrs Beeton, Doctors (BBC), Fracture (20th Century Digital / Disney), Honoria Glossop in Jeeves & Wooster, Inspector Morse, Rosemary & Thyme, Poirot, Keli (Martin Green / Wils Wilson / Lepus Arts), Between Us (Napier), The Final Journey (John Strickland for Working Title)
Natalie Arle-Toyne – Van Helsing and Titchy
Natalie Arle-Toyne is an actor and writer. She has her MA Performance from the Royal Conservatoire of Scotland and studied screenwriting at NFTS Scotland.
Theatre credits include: Mrs Puntila and Her Man Matti, Arabian Nights, Rhinoceros (CATS Ensemble Award) (Lyceum), The Lost Lending Library (Punch Drunk/Imaginate), Eddie and the Slumber Sisters (NTS), Company, Elegies For Angels, Punks and Raging Queens (Insideout Productions), Hairspray (Aberystwyth Arts Centre).
TV/Film Credits: Only You (BAFTA-nominated feature), Fail (Comedy Unit), BBC's River City, Hijack (Apple/60 Forty Films).
As a writer, Natalie's short film script  Make Me A King about a Jewish drag king won the Pears Short Film Fund 2021 with UKJF, as well as Best Script at ImageNation Montreal. She is currently penning the feature based on her award-winning short for Unleyek Ltd. Her original historical thriller TV series,  Queen of Magic, won best pitch at Inside Pictures with MGM and Caviar TV in Jan 2023. Natalie is one of half of the writing team for Scottish Opera's new musical for young people for 2024 and is developing two of her optioned TV series.
She is delighted to be back with NTS as part of this thrilling new adaptation of  Dracula.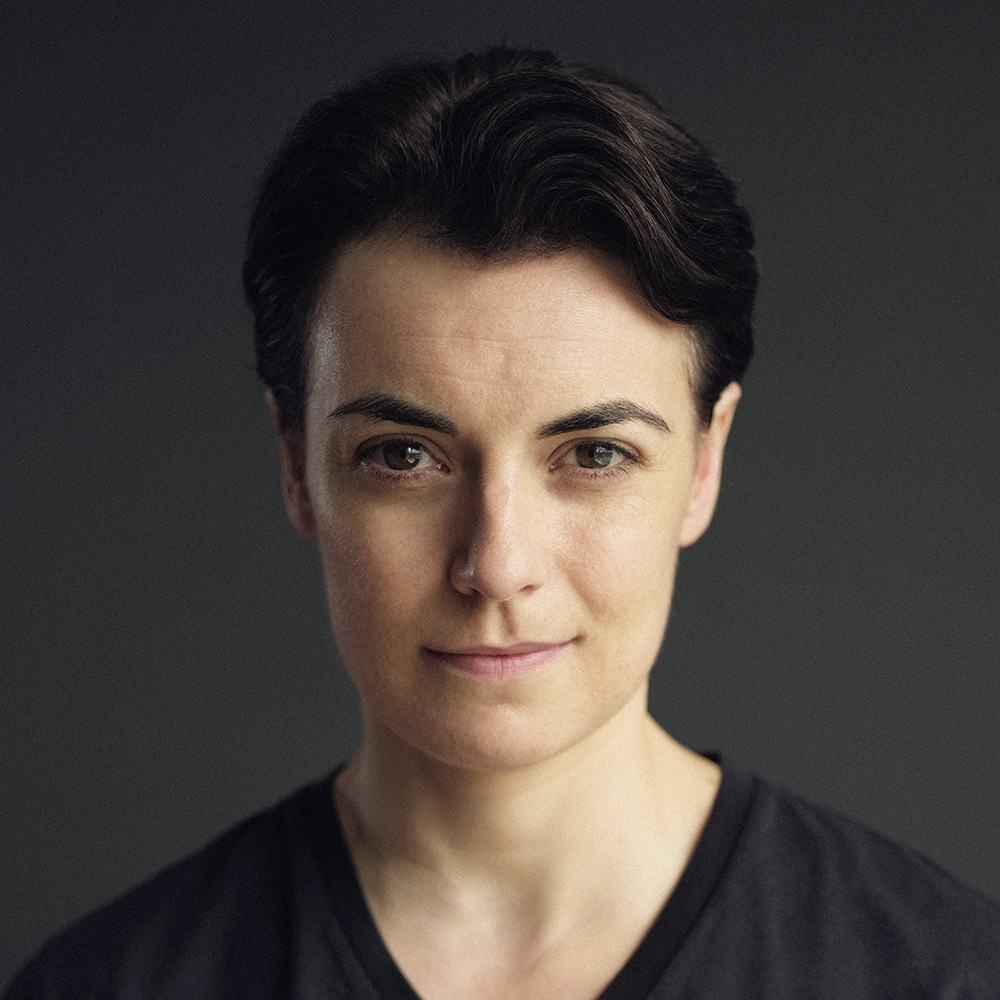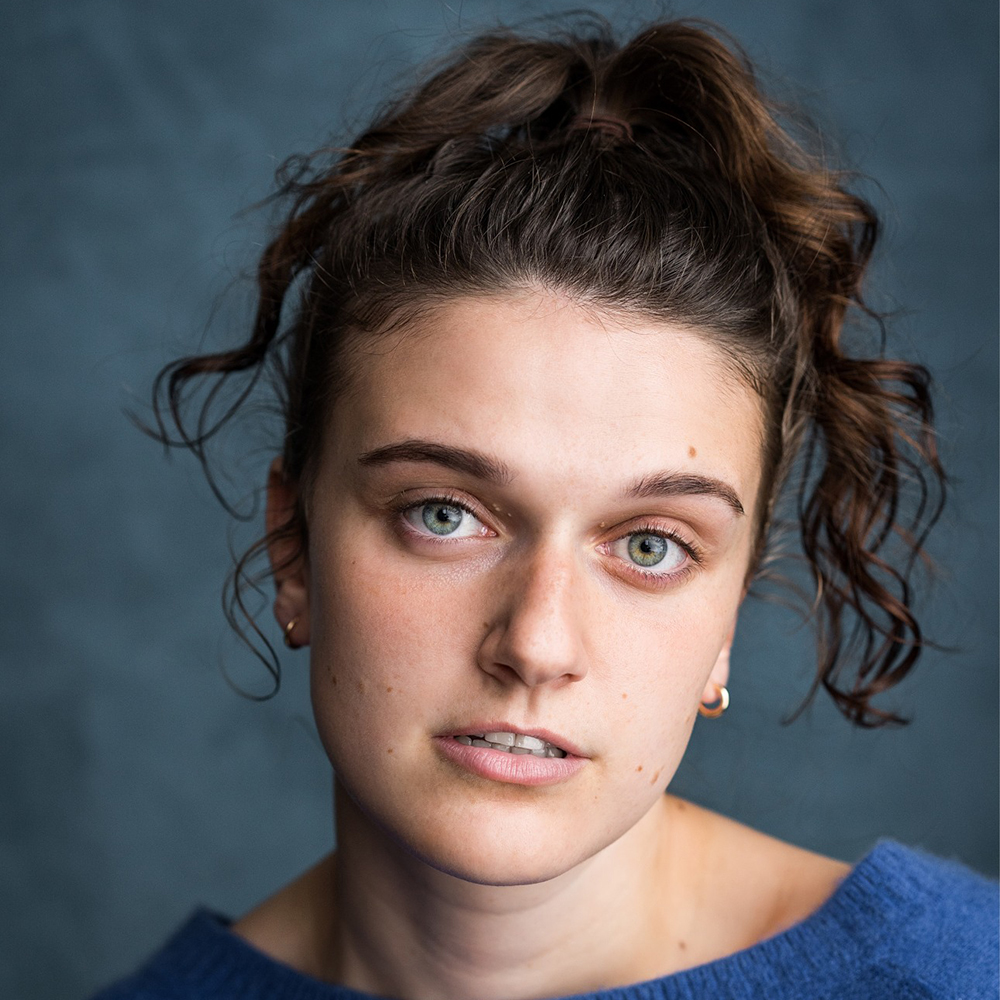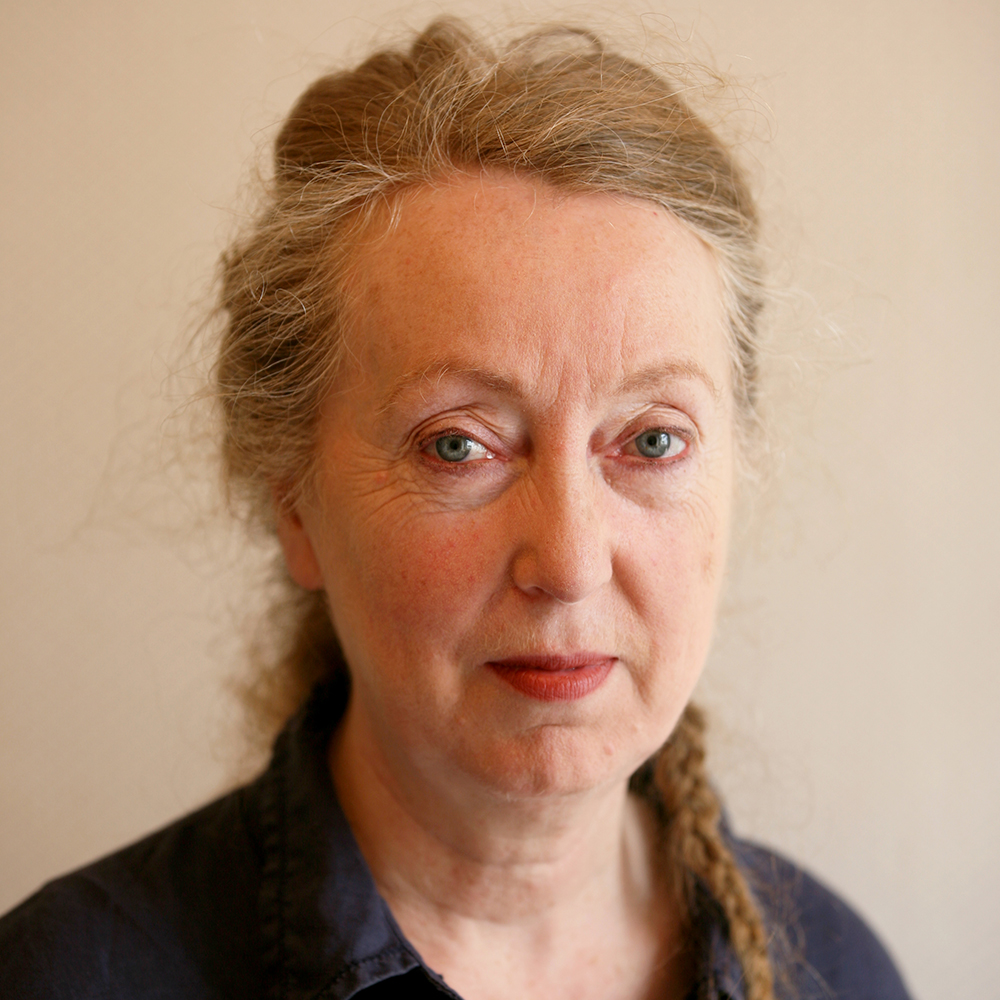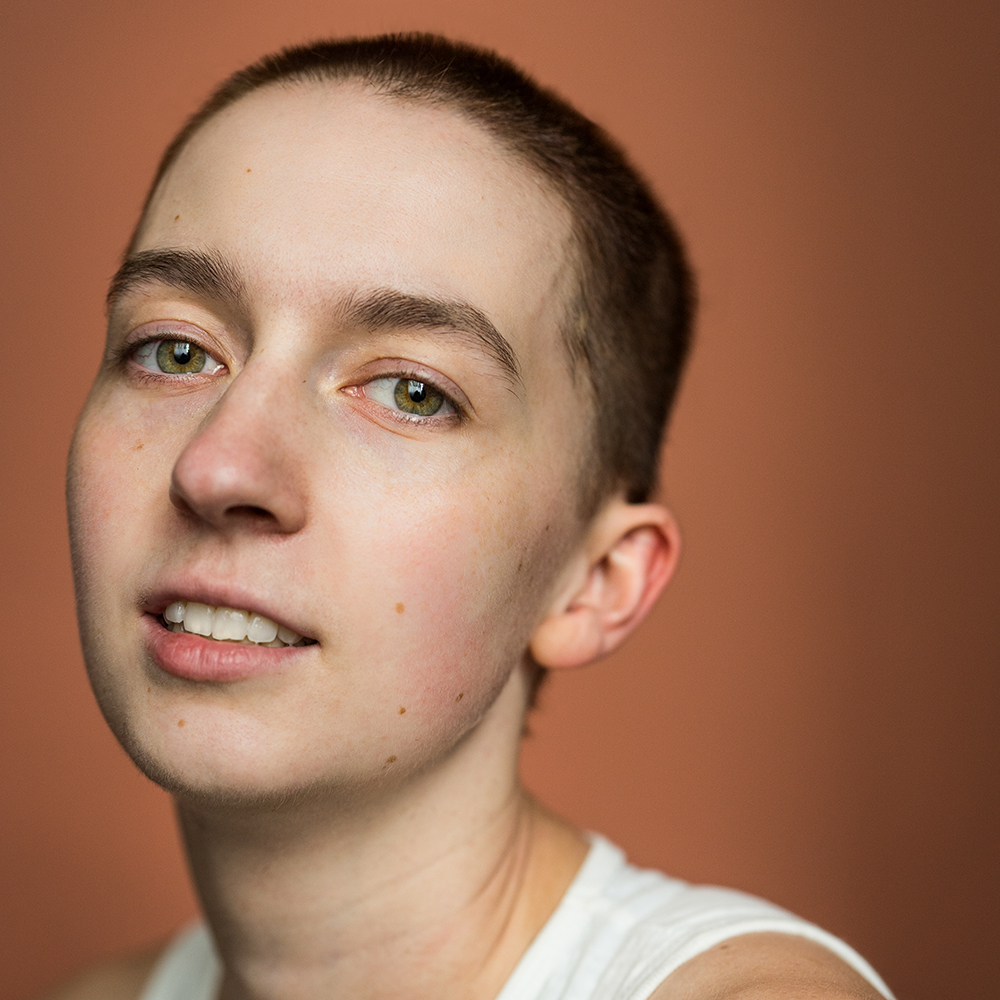 Maggie Bain – Dr Seward and Georgina
Maggie's theatre credits include: Linck & Mülhahn (Hampstead Theatre), We'll Meet in Moscow (Traverse Theatre), Dream (RSC), Henry V & The Tempest (Shakespeare's Rose), Cyrano de Bergerac (National Theatre of  Scotland, Citizens Theatre & Royal Lyceum), Macbeth (Tobacco Factory), Man To Man (Brooklyn Academy of Music, UK Tour, Edinburgh Fringe & Wales Millennium Centre), A Midsummer Night's Dream (Shakespeare's Globe), Broken Meats (Southwark Playhouse), The Blood is Strong (Finborough Theatre), Beautiful Burnout (Frantic Assembly), Henry V & A Doll's House (Theatre Delicatessen).
Maggie is also a practitioner for internationally renowned theatre company Frantic Assembly.
Television credits include: I Hate Suzie, Intergalactic, Black Mirror, Trigonometry, The End of the F*****g World, Goldie's Oldies, Happiness, Crisis Control, Churchill's Mother.
Film credits include: Luther: The Fallen Sun, The Lion Vs The Little People, Dark Sense,The Wider Sun (BFI Short).
Radio Credits include: Hell Cats 2 (Audible), The Tempest (BBC), Peking Noir (BBC), Getting Better (Audible)
Catriona Faint – Jonathan and Annie
Catriona trained at New college Lanarkshire (HNC) & Mountview (BA) graduating in 2020.
Theatre includes: Enough of him (National Theatre of Scotland), The Tempest(Tron Theatre), Black or white coffee (Union Theatre), A Clockwork Orange, Emilia (Mountview) Tis pity she's a whore ( Sam Wanamaker Festival, Shakespeares Globe)
Anne Lacey – Mr Swails and Bella
Theatre work includes Medea (NT Scotland); The Man in the Submarine (Perth Theatre); Earthquakes In London (NT); Bad Roads (Royal Court); The House of Bernarda Alba, Dear Scotland (NTS); The Lying Kind (Tron Theatre); Cuttin' A Rug, Thérèse Raquin, The Killing of Sister George (Glasgow Citizens); Uncle Vanya (West Yorkshire Playhouse); The Pearl Fisher, All this Will Come to Nothing, Dark Earth, The Straw Chair, Bondagers, The Silver Sprig, Shetland Saga, Distracted (Traverse); Men Should Weep (Oxford Stage); Victoria (Royal Shakespeare Company); Shining Souls (Old Vic); Mary Queen of Scots Got Her Head Chopped Off, The House with the Green Shutters, The Cone Gatherers, Tall Tales and Jack Tamson's Bairns (Communicado).  Anne has also worked with Dundee Rep, the Tron, Donmar Warehouse, and most recently several appearances at Òran Mór including Disturbed, King John, Happy Hour, A Dead Man's Dying and The Dacha.
Film work includes The Secret Garden, Harry Potter and the Goblet of Fire, The Hide, The Seeker, This Year's Love, Wiyuld, My Life So Far, Strictly Sinatra, And Then I Was French and, among many, the shorts Mirror Mirror, Nan, Fishy and The Bedfords.
Television work includes Hamish Macbeth (series regular), Shetland, Monarch of the Glen, Molly and Mack, Holby City, Tinsel Town, Stacey Stone, Doctor Finlay, Deacon Brodie, Sweet Nothings, Wildflowers, The Real Thing, Knowing the Score and Rab C. Nesbitt.
Her many BBC Radio credits include Venice Preserved, Tender is the Night, Hunger, Gold, The Breach, Keeping Mum, Reacher's Point, Blown Away, The Cherry Blossom Whiskey Company, Sullom Voe, Quartet, and Mr Anwar's Farewell to Stornaway.
Ros Watt – Renfield and Katherine
Trained at Royal Central School of Speech and Drama
Theatre credits include – Godot is a Woman (Pleasance Theatre, Edinburgh), Perhaps We Need Become Indecent (Shoreditch Town Hall), Wait Til the End (the Pappy Show), Never Swim Alone (Omnibus Theatre), Mermaids (Northwall Theatre), Charlottes Web (UK Tour), A Little Princess (UK Tour), Electra (Central School of Speech and Drama)
Morna Pearson – Writer (with Bram Stoker)
Morna Pearson is an Elgin-born Edinburgh-based playwright and screenwriter.
Current/Previous work for the National Theatre of Scotland includes Dracula:Mina's Reckoning,Darklands (part of Interference trilogy), as a co-writer of Rapunzel, and Clearing(Scenes for Survival)
Other theatre work includes Impromptu at Oran Mor, Celestial Body (A Play, A Pie & A Pint); Let's Inherit the Earth (Dogstar/Profilteatern); How to Disappear (Traverse); Dr Stirlingshire's Discovery(Lung Ha/Grid Iron); Walking On Walls (Traverse/A Play, A Pie & A Pint); Bin Heid (Traverse Breakfast Play); Lost At Sea (text, Catherine Wheels); The Library (text, Frozen Charlotte); The Strange Case of Jekyll & Hyde (Lung Ha); Ailie & The Alien (National Theatre Connections); Couldn't Care Less (text, Plutot La Vie); Un Petit Moliere (adaptation, Lung Ha); The Artist Man and the Mother Woman (Traverse); The Company Will Overlook a Moment of Madness (adaptation, National Theatre of Scotland/A Play, A Pie & A Pint); Elf Analysis (A Play, A Pie & A Pint); Distracted (Traverse).
Film: I Was Here (12 min short, Scottish Film Talent Network). Radio: Side Effects (Bonar/BBC Radio 3); McBeth's McPets (BBC Radio Scotland).
She has been a recipient of the Channel 4 Playwright Scheme and the Meyer-Whitworth Award. Her first short film, I Was Here, gained BAFTA Scotland and EIFF nominations for Best Short Film.She was selected for EIFF Talent Lab 2021.
Sally Cookson – Director
Sally Cookson trained at LAMDA and worked as an actor for ten years before embarking on a freelance directing career.
Current/ Recent credits for National Theatre of Scotland: Dracula: Mina's Reckoning
Her theatre credits include A Monster Calls (The Old Vic/UK tour), The Lion, The Witch and The Wardrobe (West Yorkshire Playhouse/Bridge Theatre/UK Tour/Gillian Lynne); Jane Eyre and Peter Pan (Bristol Old Vic/National Theatre). She is an associate artist at Bristol Old Vic, where other productions include Sleeping Beauty, Treasure Island, The Boy Who Cried Wolf, Papa Please Get the Moon for Me, Clown, Strange Case, Pericles, Pains of Youth, The Visit and Wonder Boy. Her numerous collaborations with Travelling Light theatre include Strictly Balti, The Ugly Duckling, Boing!, How Cold My Toes, Shadowplay, Cloudland, Lenny and Bob the Man on the Moon. Other theatre includes One Hundred and One Dalmatians, Ali Baba and the Forty Thieves, Cinderella – A Fairytale (Tobacco Factory Theatre, Olivier Award nomination); La Strada, Hetty Feather (Olivier Award nomination); We're Going On A Bear Hunt (Kenny Wax Productions); Romeo and Juliet (The Rose Theatre); Stick Man and Tiddler(Scamp Theatre).
Kenneth MacLeod – Set and Costume Designer
Current/Recent credits for National Theatre of Scotland: Dracula: Minas Reckoning
Theatre design credits include Spring Awakening, Chess, Cabaret, West Side Story (Royal Conservatoire of Scotland), The Cook, The Thief, His Wife & Her Lover (Faena Miami/Unigram), Cinderella, Oor Wullie, The Yellow On The Broom, The Maids (Dundee Rep), The Metamorphosis (Vanishing Point) (Nominated Best Design, Critics Award for Theatre Scotland, 2020), The Dark Carnival (Vanishing Point/Citizens Theatre) (Nominated Best Design, Critics Award for Theatre Scotland, 2019), The Stamping Ground (Raw Material/Eden Court), Money Makes The World Go Round, Echoes In The Night, The Outsider (Carnival/Cunard), Don't. Make. Tea. (Birds of Paradise), Bright Young Things, Time & Motion (National Youth Ballet) Rapunzel, Chick Whittington (MacRobert Arts Centre) Kes (Perth Theatre) and In The Weeds (Mull Theatre/Made In Scotland).
Associate Design work includes Disney's Bedknobs & Broomsticks (Micheal Harrison/UK Tour) and Flight (Vox Motus/Edinburgh International Festival).
Kenneth is a graduate of the Royal Conservatoire of Scotland and The California Institute Of The Arts.
Benji Bower – Composer

Benji is a musician, composer and MD whose work includes Wonder boy (Bristol Old Vic); Arrival (Impossible Producing); Tom-Wilke Branson (Sadler's Wells); A Monster Calls (Old Vic, Bristol Old Vic); The Lion the Witch and the Wardrobe (West Yorkshire Playhouse, Bridge Theatre); Peter Pan (Bristol Old Vic, National Theatre); Jane Eyre (National Theatre) and Hetty Feather (West End); The Boy Who Cried Wolf, Treasure Island, Papa Please Get the Moon for Me, Strange Case, Aesop's Fables (all Bristol Old Vic); Romeo and Juliet (Rose, Kingston); Outpost (Green Ginger); We're Going on a Bear Hunt (Kenny Wax); Varmints (Sadler's Wells); 101 Dalmatians, Cinderella, Ali Baba & the Forty Thieves, Bob the Man on the Moon, Lost and Found, Ugly Duckling (Tobacco Factory/Travelling Light); Orpheus and the Furies, Table of Delights (Theatre Damfino); Pirate Gran, Tiddler, Stick Man (Scamp); A Very Old Man with Enormous Wings (Little Angel/Kneehigh). He has been nominated for an Outstanding Achievement in Music Olivier Award for A Monster Calls, which also won an Olivier for the Best Family Show.
Current/ Recent credits for National Theatre of Scotland: Dracula
Benji has also composed for TV & film, such as for the multi award-winning film TOM and WEEKEND RETREAT, and worked as a musician with Kneehigh, Bonobo, Alice Russell, 100 Strong, Mark Pritchard and Jamie Clement. Benji is also one half of the band Unforscene, their recordings include Sulston Connection, Pacific Heights, New World Disorder, Fingers and Thumbs and Return of the Wob.
Aberdeen Performing Arts are thrilled to embark on this exhilarating adventure to bring such great drama to our stages. As key contributors to this extraordinary production, we are delighted that the world premiere will take place at our beautiful His Majesty's Theatre. Moreover, the captivating story unfolds within Aberdeenshire, further strengthening the region's profound ties to the iconic Dracula narrative. Get ready to witness an unforgettable fusion of theatrical mastery and historic heritage! 
Dracula is coming home... Learn a bit more about how the literature's most famous creature of the night has his roots not in Transylvania but firmly in Scotland!
His Majesty's Theatre's brand new bar and café, The Terrace is now open.
Bookings for The Terrace are now open for everyone, whether you are attending a show at the theatre or not. You can complement and enhance your theatre experience with light lunches before a matinee or meals with an evening show. Or pop in for a coffee, or a drink and enjoy the view.

Aged 14-26 years old or on universal credit? Sign up to National Theatre of Scotland's Theatre for a Fiver for free to gain access to £5 tickets for National Theatre of Scotland productions across Scotland. Sign up here.
Please note, parents/guardians can sign up on behalf of a young person