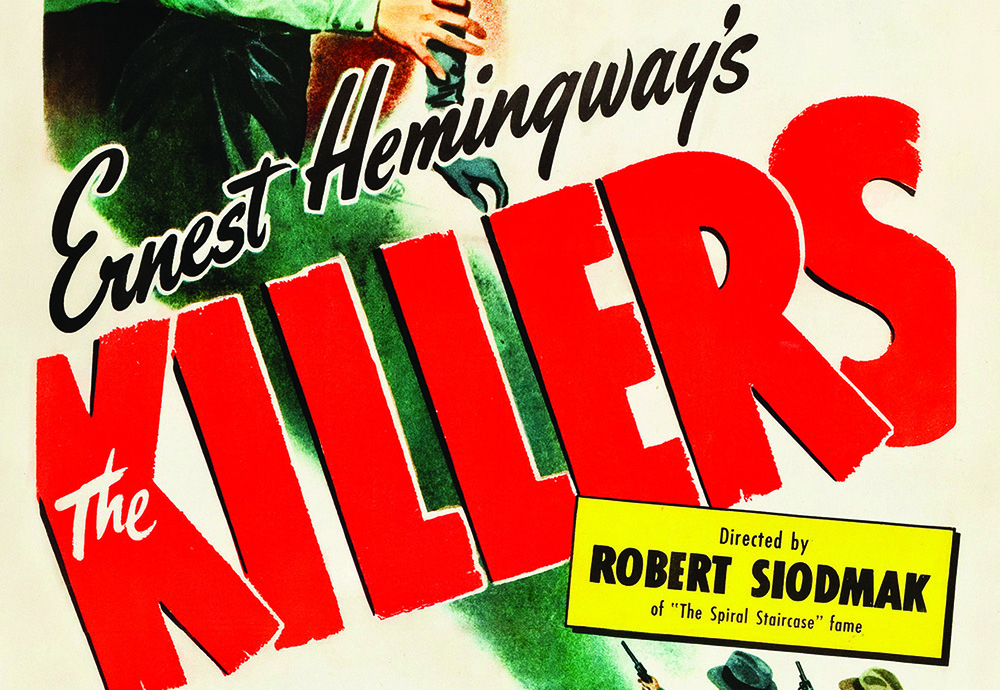 Granite Noir: Crimewatch – Film Noir Screenings
THE KILLERS (1946)
Curated by Dr Jacky Collins aka 'Dr Noir'
THE KILLERS (1946)
With the perfect noir formula, Robert Siodmak's The Killers is the film said to have launched Burt Lancaster's career. This adaptation of Ernest Hemmingway's short story weaves a complex tale of treachery and crime with an unfortunate ex-boxer becoming the unsuspecting victim of the criminal underworld and of the gorgeous, mysterious Kitty Collins (Ava Gardener). My reasons for including this film are the depiction of the criminal gang and the overwhelming allure of the femme fatale.
Granite Noir Discounts
The more shows you enjoy at Granite Noir 2022, the  more you save! Just log in to your account add the shows to your basket and the discounts will add automatically!
Buy 5 or more – 15% off
Buy 10 or more – 20% off
Buy 12 or more – 25% off
Does not include film screenings or Locked Door Games.
Dr Noir is a keen enthusiast of both crime fiction and crime dramas. With some of the most iconic examples in the Film Noir genre being produced in Hollywood in the 1940s and 1950s, I've chosen three fabulous examples to accompany Granite Noir's 2022 programme. They might not be the first titles that spring to mind when we think of film noir, but this selection offers us an opportunity to savor fabulous performances, excellent script writing and mesmerizing camera work, all with the irresistible dark touch of noir.