Light The Blue 2023: Snappy Operas Showcase
15 Jun 2023
6:30pm
Music Hall

Light the Blue Festival

Aberdeen Performing Arts in association with Mahogany Opera
The culmination of our Snappy Operas schools engagement project, showcasing performances from pupils of Hanover Street School, Gilcomstoun School, Riverbank School & Westpark School.
Snappy Operas is Mahogany Opera's award-winning schools programme, making and performing new mini-operas with primary-aged children. Introduced to all the essential elements of opera – singing, acting and making – in a fun, colourful and bite-size chunk, pupils from across Aberdeen have been working with our team of professional artists since April to stage their ten minute pieces.
For more information on Snappy Operas, visit mahoganyopera.co.uk/snappy-operas.
Operas include:
The Feast That Went Off With A Bang by Peter Cant and Ed Hughes
Fox-Pop by Kerry Andrew
Peck! by Stephen Deazley and Matthew Harvey
Smiles Better by Pippa Murphy and Karine Polwart
Snappy Opera delivery team
Jordan Blackwood, Gordon Cooper, Laura Curran, Eleanor Felton, Jessica Johnston, Rosie Mackley & Lavie Rabinovitz.
Mahogany Opera Group is a leading commissioner and producer of new opera and music theatre. Since 2014, we have created 19 new commissions and toured them extensively across the UK and internationally, receiving many accolades and awards for our boundary-pushing and inclusive work.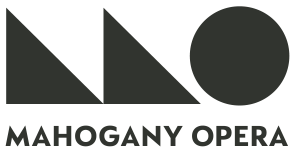 Light The Blue is an exciting festival happening in June for young people, by young people. Taking place over eight days across Aberdeen city centre, the festival will bring those aged 5-25 together for a series of gigs, theatre, film, workshops and much more for a great chance to learn and have fun.  
Light The Blue is a chance to find your tribe, share ideas and be inspired.  Take your place and be part of something special!