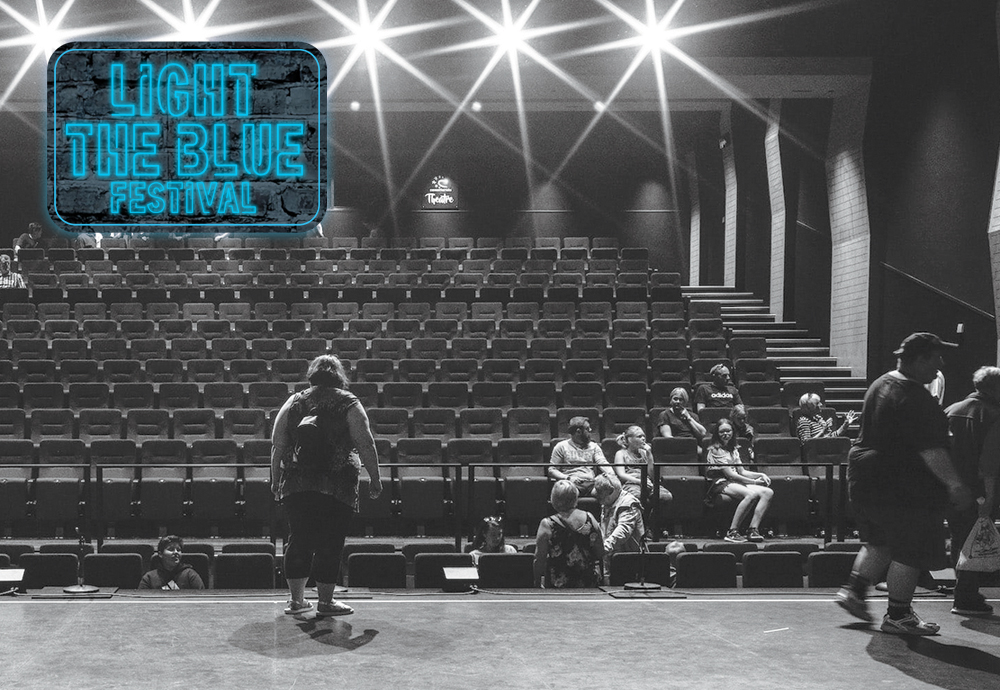 Light The Blue 2022
Behind The Scene with Ten Feet Tall - Workshop
MH Big Sky Studio

Light the Blue Festival
Light the Blue: Behind The Scene with Ten Feet Tall – Workshop
Ten Feet Tall Theatre will lead participants to explore their approach to scripts, from first read throughs to getting it on its feet. Participants will be sent a short extract of a script to read before attending and sharing. An inspirational workshop for anyone wanting to get on the producing ladder! 
For participants aged 16-21. Spaces limited, book in advance. 
Important information
For participants aged 16-21.

Light The Blue is an innovative and exciting festival for young people, by young people. Taking place over three days across Aberdeen city centre, the festival will ignite imaginations and spark creativity in an electrifying line up of gigs, theatre, film and workshops. 
Light The Blue is a chance to find your tribe, share ideas and be inspired.  Take your place and be part of something special…the time is now!