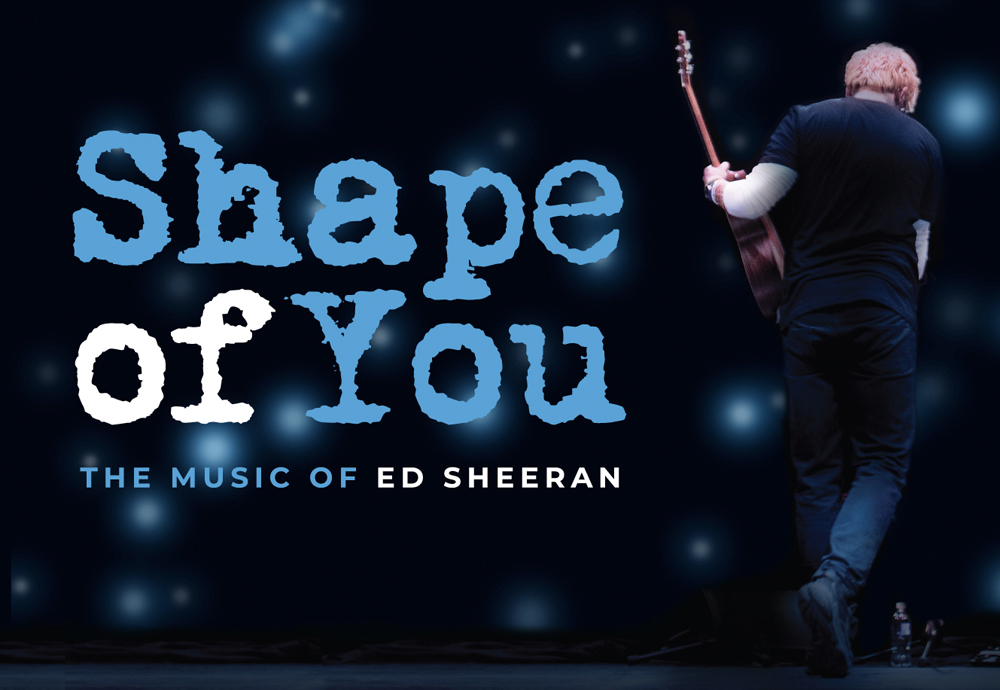 Chameleon Music Marketing Ltd presents
Shape of You - The Music of Ed Sheeran
25 Oct 2023
7:30pm
Tivoli Theatre
Shape of You – The Music of Ed Sheeran
Come and watch a show like no other, and sing along to Ed Sheeran's biggest hits, on the 'Shape of You' tour. 'The Music of Ed Sheeran' brings the UK's favourite singer-songwriter to the stage in the hit stage show.
Featuring the incredible Daniel East on lead vocals, and a vastly talented supporting band, the show is a truly authentic production, drawing from an awesome anthology that includes the multi-million selling albums Divide and Multiply, and from his latest album Equals.
Shape of You takes you on a journey through some of Ed's biggest hits, where the audience will quickly fall in love again to the sounds that touched us all, with a vast catalogue of hits including Thinking Out Loud, The A-Team, Castle on the Hill, Sing, Lego House, Bad Habits, Shivers and many more.
Go through the full range of human emotion – with sentimental acoustic arrangements, beatbox rap and soulful singalongs, all authentically delivered with signature loop pedal precision – not to mention iconic musical collaborations and influences from Beyoncé to Bocelli, and beyond!
Price
£28.13; Under 16 tickets £20.25