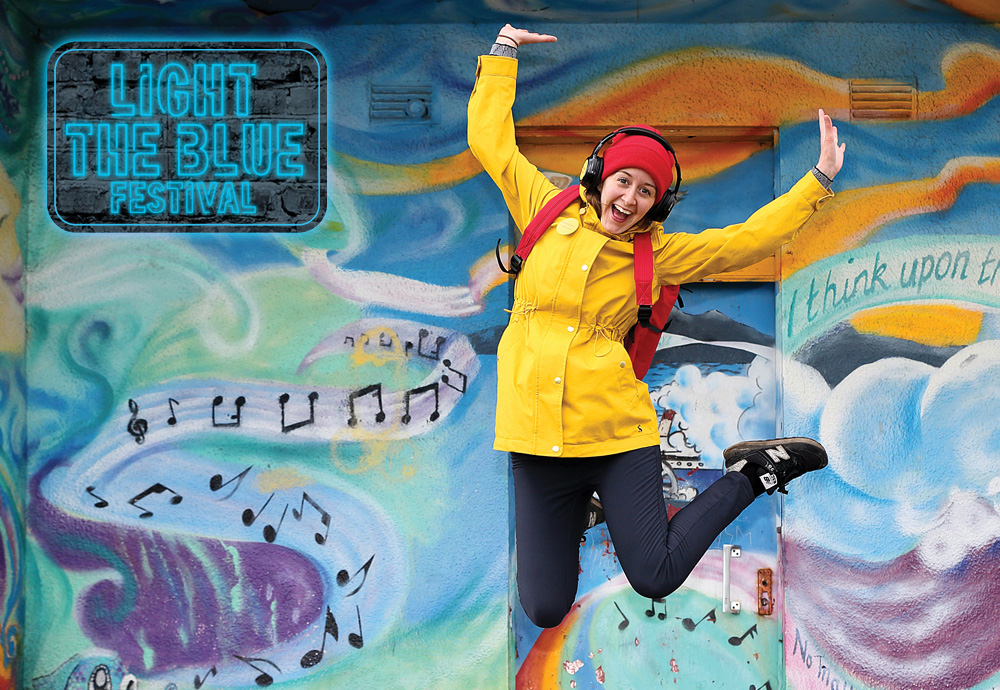 Light The Blue 2022
Family Performance: The Happiness Collectors
The Roof Garden, Bon Accord Shopping Mall

Light the Blue Festival
Light The Blue 2022:

Family Performance:

The Happiness Collectors
The world's supplies of happiness are running low and we need your help to top them up!  
Happiness Collectors is a fusion of physical theatre and audio-immersive storytelling for family audiences.  
A 20-minute performance experienced through headphones (provided by us), suitable for family audiences aged 5+. No booking necessary – arrive early to secure your spot.  
Please Note: This event takes place in outdoor, uncovered areas and may involve some movement around the Roof Garden
Originally developed with support from Tron Theatre.
Important information
1pm, 1.45pm and 2:30pm
About The Audio Story Co. 
The Audio Story Company are passionate storytellers with a lovely for the extraordinary. They create unique audio-immersive experiences, that fuse sound, music, voice and physical performance to create vibrant new ways of telling transformative stories. 
Established in 2020, The Audio Story Company have quickly built a reputation for producing high-quality, exciting and unique family friendly experiences through collaborations with The Tron Theatre, The Ayr Gaiety, Hopscotch Theatre Company & PACE Youth Theatre. Through an ever-changing theatrical landscape The Audio Story Co. take pride in being forward thinkers, and are committed to reimagining the theatrical boundaries between art and the people and communities it serves.

Light The Blue is an exciting festival happening in June for young people, by young people. Taking place over eight days across Aberdeen city centre, the festival will bring those aged 5-25 together for a series of gigs, theatre, film, workshops and much more for a great chance to learn and have fun.  
Light The Blue is a chance to find your tribe, share ideas and be inspired.  Take your place and be part of something special!