The Pantomime Adventures of Peter Pan

The Pantomime Adventures of Peter Pan
Don't miss this year's high-flying His Majesty's Theatre Pantomime starring former Strictly Come Dancing professional dancer and Dancing On Ice finalist Brendan Cole, panto Dame extraordinaire Alan McHugh, comic actor and River City star Paul J Corrigan and Aberdonian performers Danielle Jam, Michael Karl-Lewis and Beth Nicholson.
Join Peter Pan as he sets sail on a brand-new adventure this Christmas. With amazing special effects, stunning sets, beautiful costumes and barrel-loads of laughter, The Pantomime Adventures of Peter Pan will take your whole family on a swashbuckling trip to Neverland like never before!
Be part of the panto magic – hook your tickets today! With tens of thousands of theatregoers attending pantomime at His Majesty's Theatre each festive season it's never too early to book for next year's show!
The Pantomime Adventures of Peter Pan is brought to you by the world's biggest pantomime producer, Crossroads Pantomimes. Featuring special effects, plenty of audience participation and a chance for audiences to come together and share the magic of live theatre.
With generous discounts for groups, concessions and special rates for schools available for selected performances, book your tickets today.
RUNNING TIME:
APPROX 2 hour 20 min (including 20 min interval)
BSL Interpreted Performance – 15 Dec at 7pm
Audio Described Performance – 17 Dec at 2.30pm
Relaxed Performance – 5 Jan at 1PM: A  specially adapted version of the show, modified for those who would benefit from a more relaxed environment. It is particularly helpful for those with an autism spectrum condition or learning difficulty, or anyone who has a general anxiety around coming to an unfamiliar place. Everyone is welcome at a relaxed performance. For more information visit our Access Services page.
Discounts available:
Families:
Min. 4 tickets (Max. 2 adults) – £3 off per ticket (blue performances), £4 off per ticket (purple performances)
Groups:
8+: £5 off (blue performances), £7 off (purple performances)
15+: £6 off (blue performances), £8 off (purple performances)
30+: £7 off (blue performances), £9 off (purple performances)
50+: £10 off (blue performances), £12 off (purple performances)
Family and group discounts will be automatically applied when the qualifying number of tickets have been added to your basket.
To book more than 10 tickets, please contact the box office.
Schools offer:
Tickets are priced at £12.50 for each pupil, along with 1 free teacher ticket for every 10 pupils (1.45 performances only)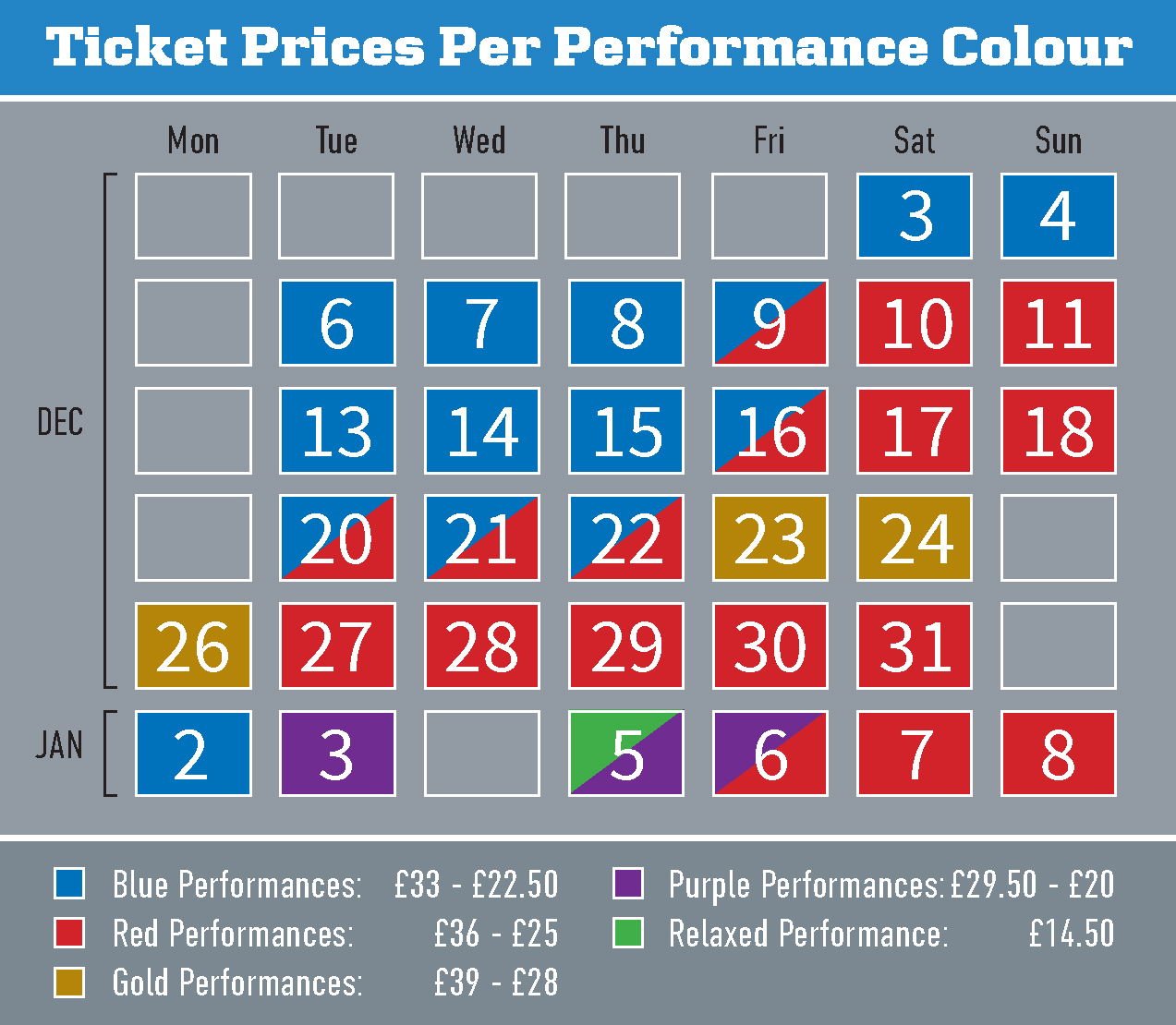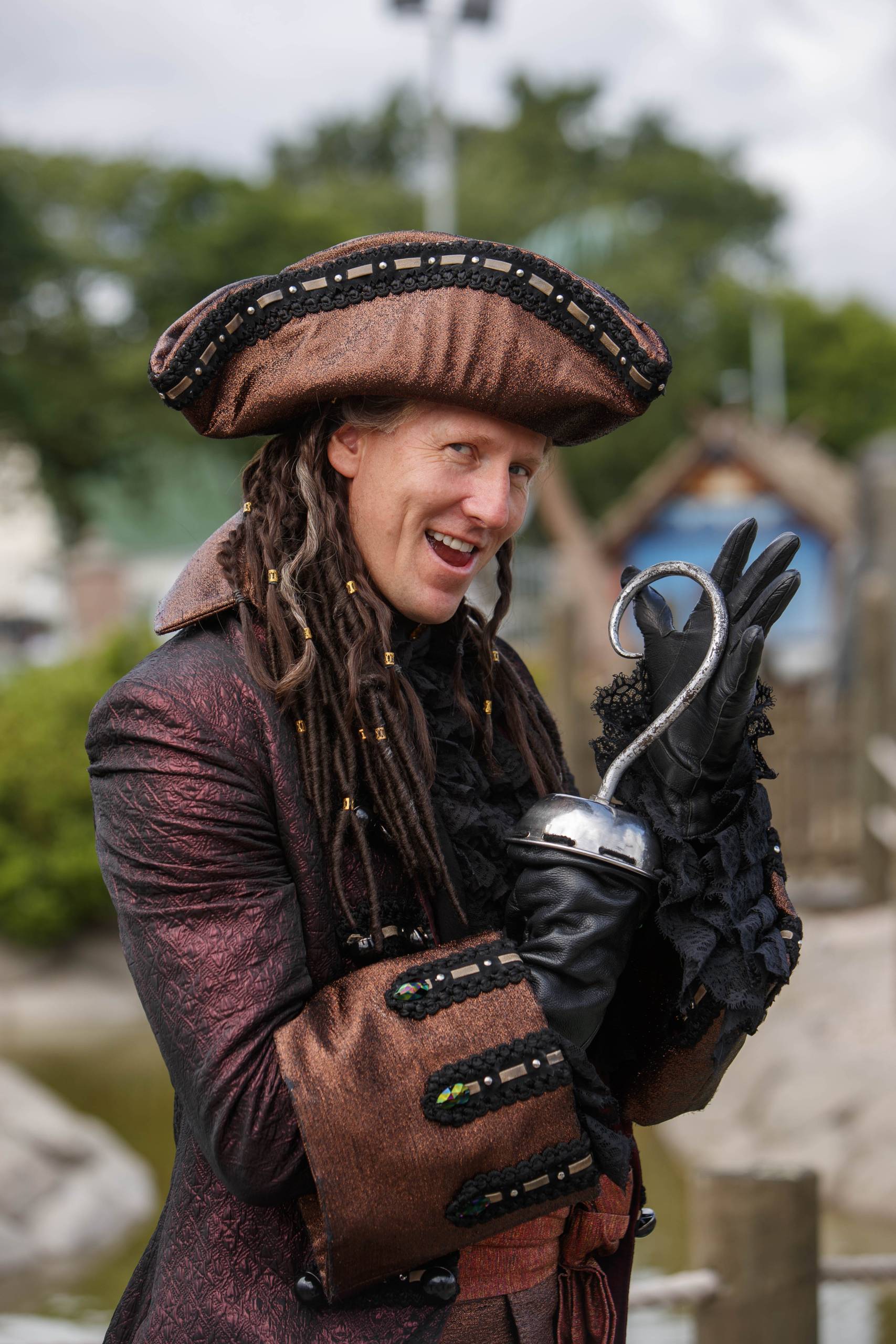 Brendan Cole as Captain Hook
Having escaped from the jaws of the crocodile, Hook has returned for vengeance! While pretending to be a reformed character, he is out to destroy Neverland and Peter Pan once and for all. With his fancy footwork and twinkle toes he plans to samba his way to success and rumba his way to revenge.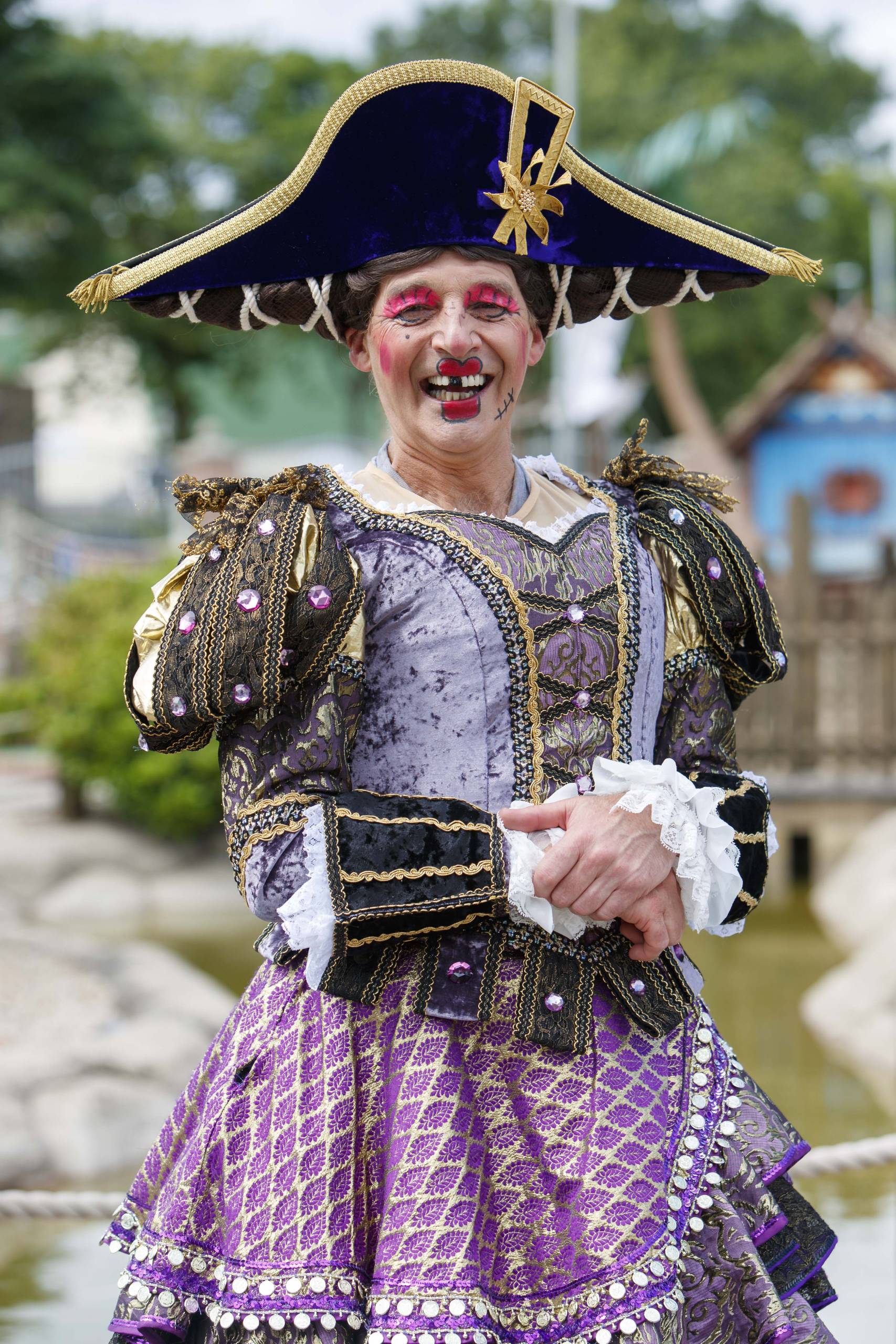 Alan McHugh as Maggie Celeste
Dame Maggie of Neverland was Captain Hook's cook on board The Jolly Roger. Loud, brash, rude, daft, with a heart of gold and a wardrobe full of phenomenally fantastical frocks, she is on the hunt for a bidey-in to keep her warm in the cold Winter Neverland nights… and heaven help the poor loon she has her eye on.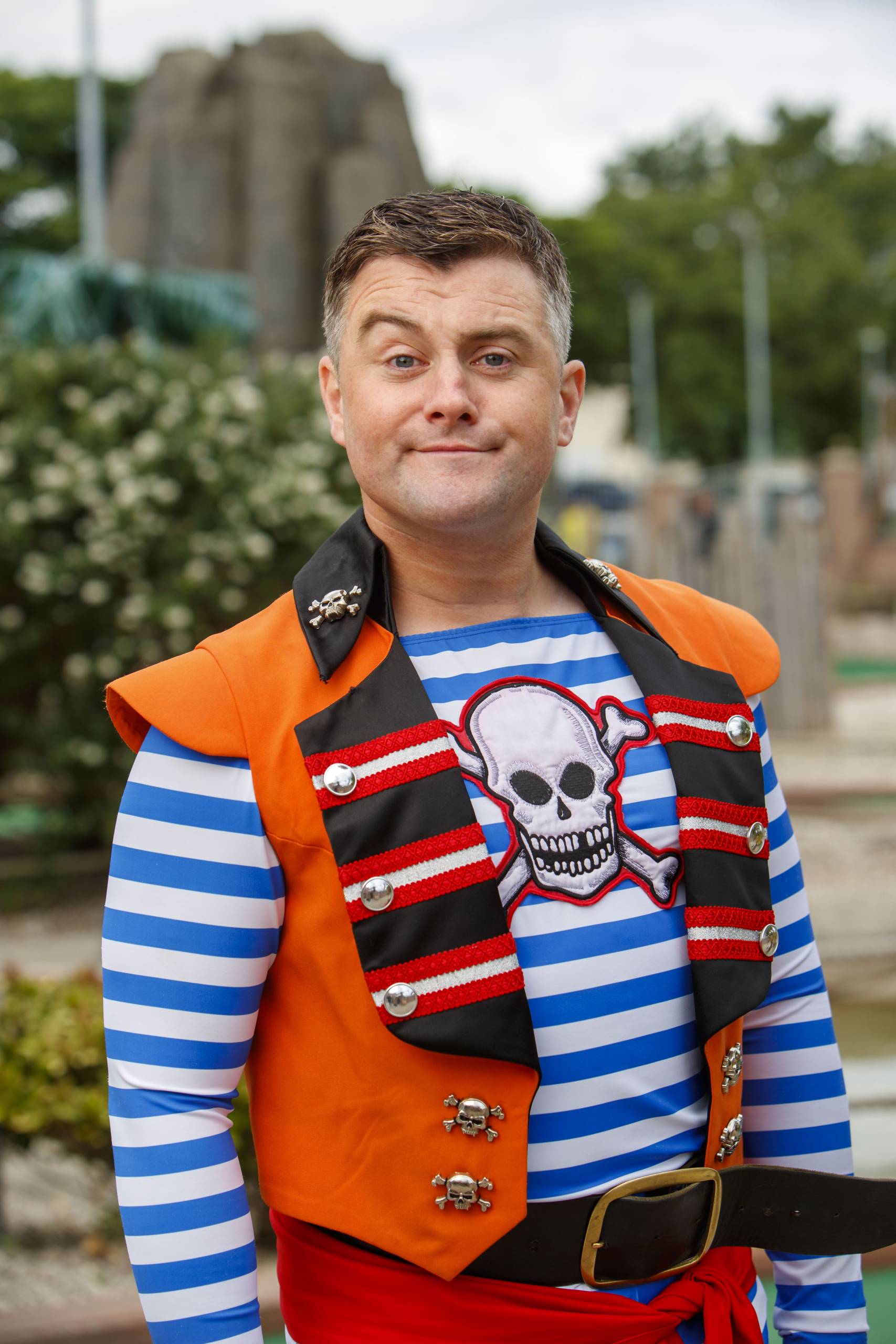 Paul J Corrigan as Smee
A loveable numptie who happily blunders his way through life. Smee is everybody's bestest pal and is guaranteed to turn every single frown upside down with his antics. One of Hook's original pirate crew, he was never cut out to be a baddie and has been living it up in Neverland with his big daft mammy since they first defeated Hook.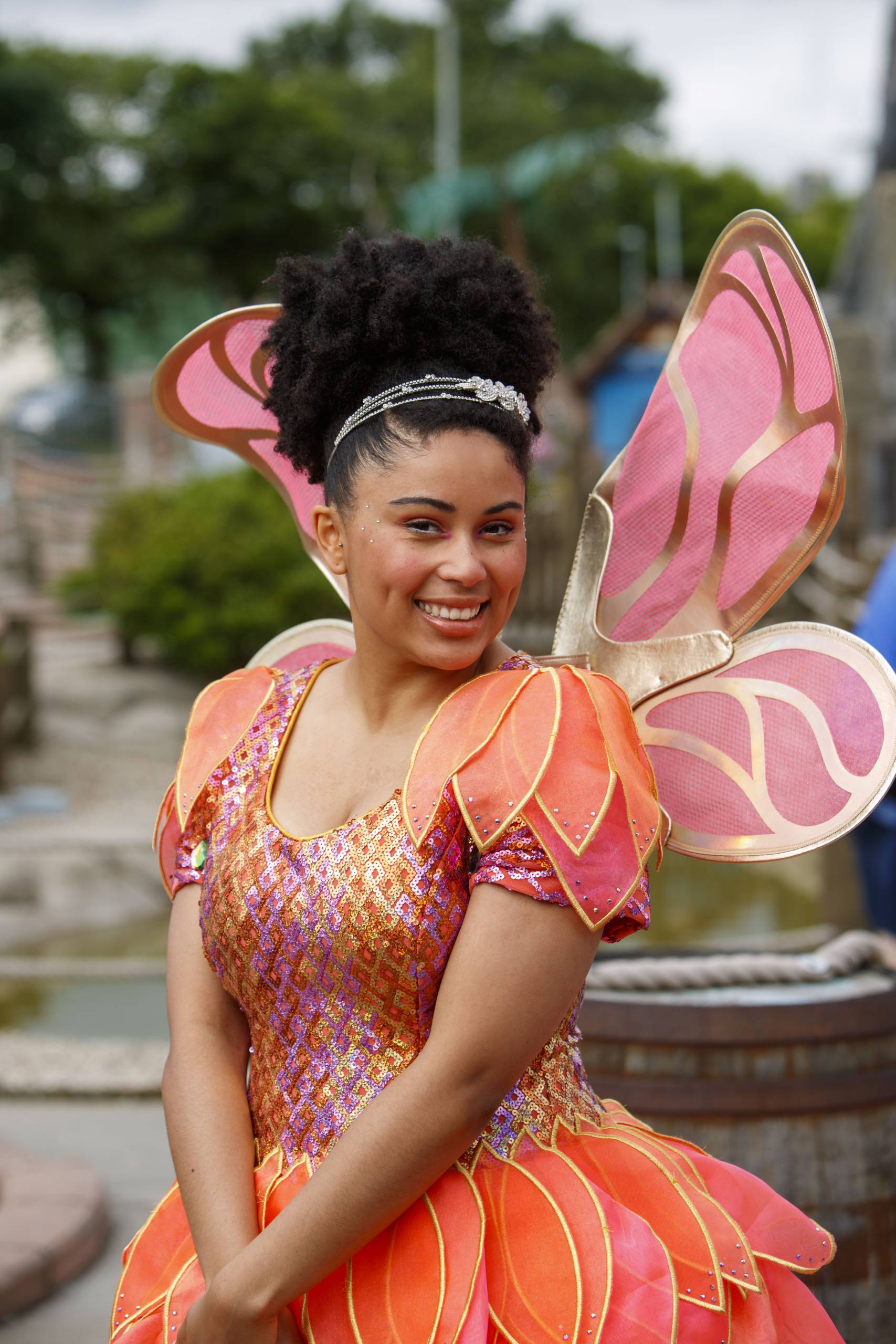 Danielle Jam as Tinkerbell
Our brave and feisty Doric fairy who takes no nonsense from nobody, ken? As Peter's most trusted friend, she fearlessly does whatever it takes to protect him and save Neverland from the evil Hook. Whilst everyone else is fooled by Hook's apparent change of heart, she sees right through his wicked schemes and puts herself in mortal danger to try to save the day.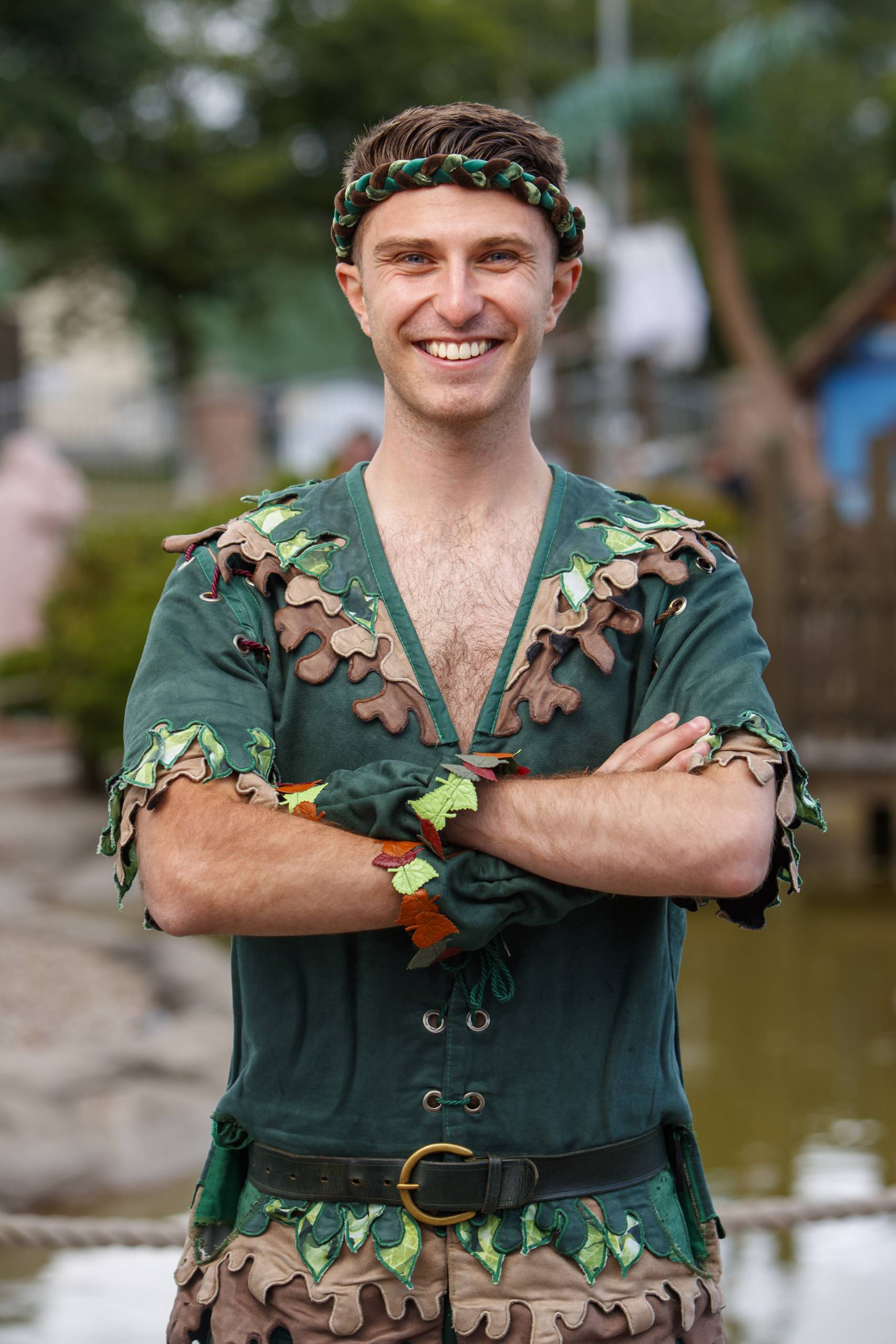 Michael Karl-Lewis as Peter Pan
As the boy who has always refused to grow up, every day is a new other adventure for Peter. But disaster has struck – Neverland's magic is under threat and Peter can no longer fly. He has lost his greatest weapon in his never-ending battle with Hook, and is in a race against time to regain his powers before it is too late.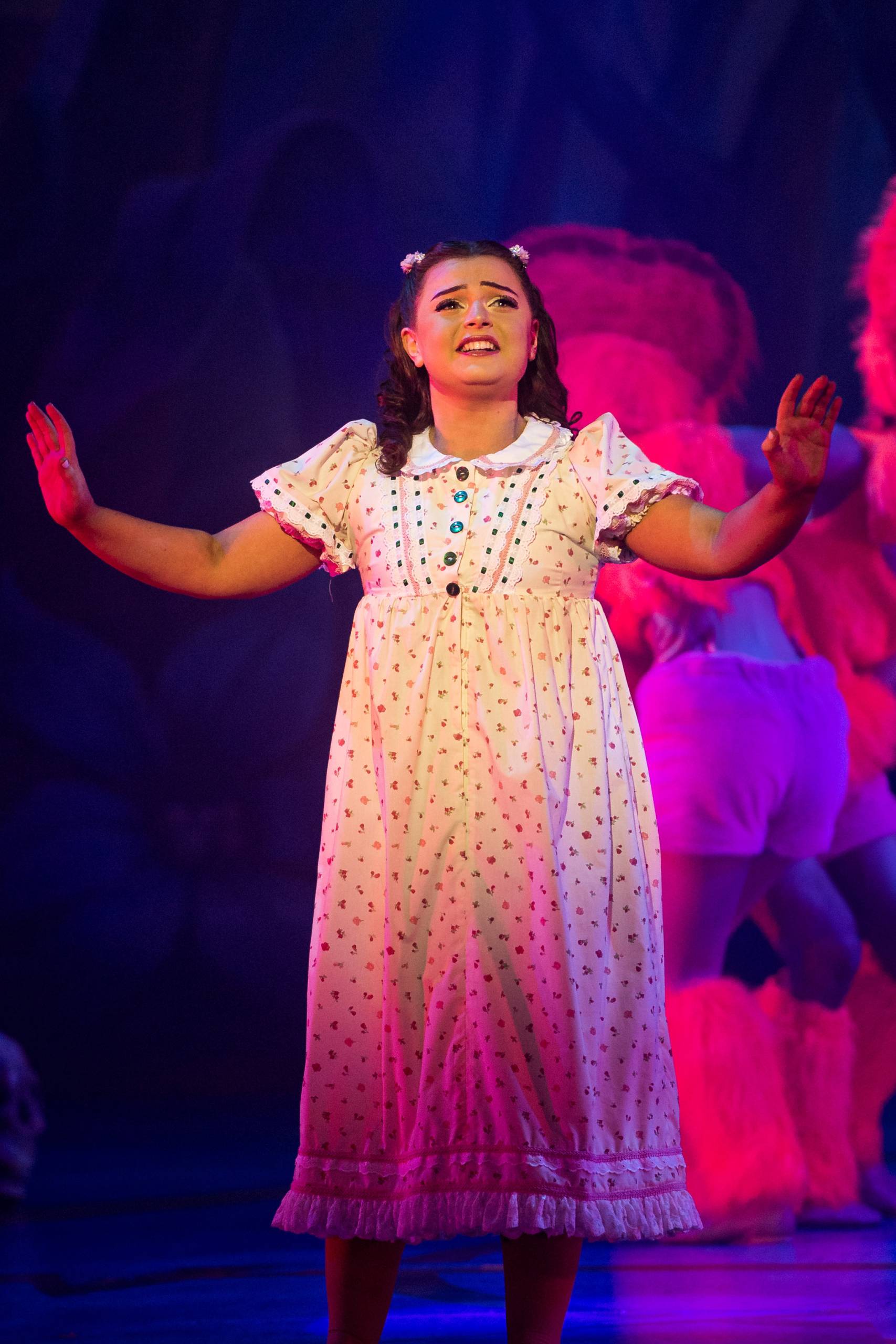 Beth Nicholson as Wendy Darling
The girl Peter taught to fly, Tinkerbell has brought her back to Neverland to help Peter regain his powers of flight. Still in love with Peter, Wendy returns hoping he might have grown up enough to understand her feelings for him. Peter refuses to be anything but a boy on the look-out for the next big adventure… but Wendy will do all she can to help him take to the skies again and save Neverland.