Sleeping Beauty
03 Dec–07 Jan 2024
His Majesty's Theatre

Sleeping Beauty
Make Sleeping Beauty the pantomime of your dreams!
Once upon a time in a land far away, Princess Aurora is given a twenty-first birthday present by her evil aunt Carabosse. By pricking her finger on an enchanted spinning wheel she is placed under a cruel curse and forced to sleep for 100 years.
Starring award-winning comedy actor and writer Gary: Tank Commander who will be joining returning panto favourites Alan McHugh as Nurse Nellie Macduff, Paul J Corrigan as Slimeball, Julie Coombe as Carabosse and Aberdonians Danielle Jam as The Spirit of Pantomime and Michael Karl-Lewis as the Prince.
Can true love survive and Prince Charming break the spell? Who will outwit the evil Enchantress and foil her wicked plans? All will be revealed in this spectacular panto packed with magic, music, comedy and special effects.
Don't get caught snoozing, book your tickets now!
BSL Interpreted Performance – 14 Dec at 7pm
Audio Described Performance – 16 Dec at 2.30pm
Relaxed Performance – 21 Dec at 1PM: A specially adapted version of the show, modified for those who would benefit from a more relaxed environment. It is particularly helpful for those with an autism spectrum condition or learning difficulty, or anyone who has a general anxiety around coming to an unfamiliar place. Everyone is welcome at a relaxed performance. For more information visit our Access Services page.
Group discounts:
APA FRIENDS: £4 off (opening weekend), £2 off (blue performances), £4 off (purple performances)
CONCESSIONS: Students, u16s, Young Scot, o60s, unemployed, disabled and companion – £2 off (blue performances), £3 off (purple performances)
FAMILIES: Min. 4 tickets (Max. 2 adults) – £3 off per ticket (blue performances), £4 off per ticket (purple performances)
GROUPs:
8+: £5 off (blue performances), £7 off (purple performances)
15+: £6 off (blue performances), £8 off (purple performances)
30+: £7 off (blue performances), £9 off (purple performances)
50+: £10 off (blue performances), £12 off (purple performances)
SCHOOLS: £12.50 per ticket plus 1 teacher free for every 10 pupils (1.45pm performances)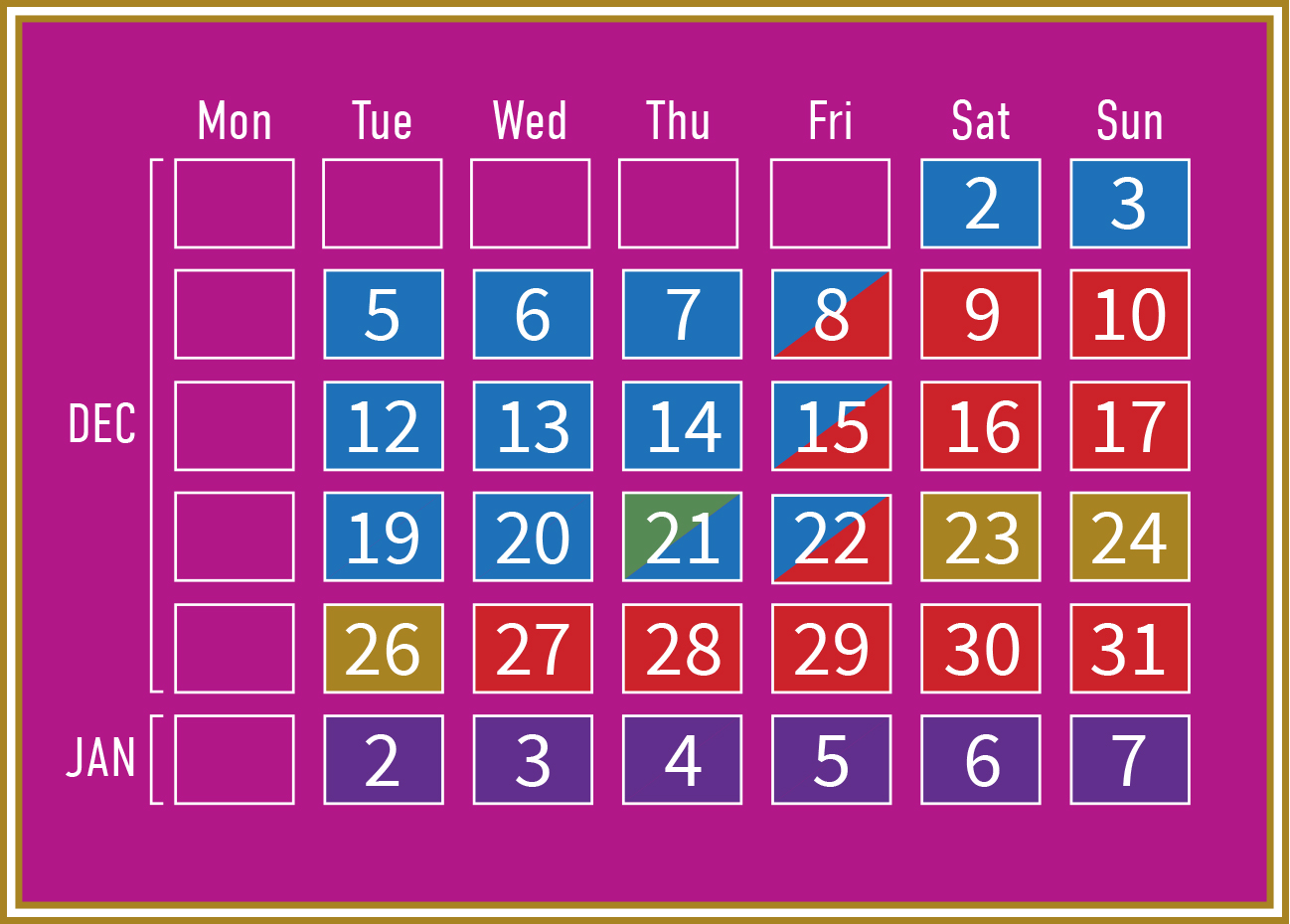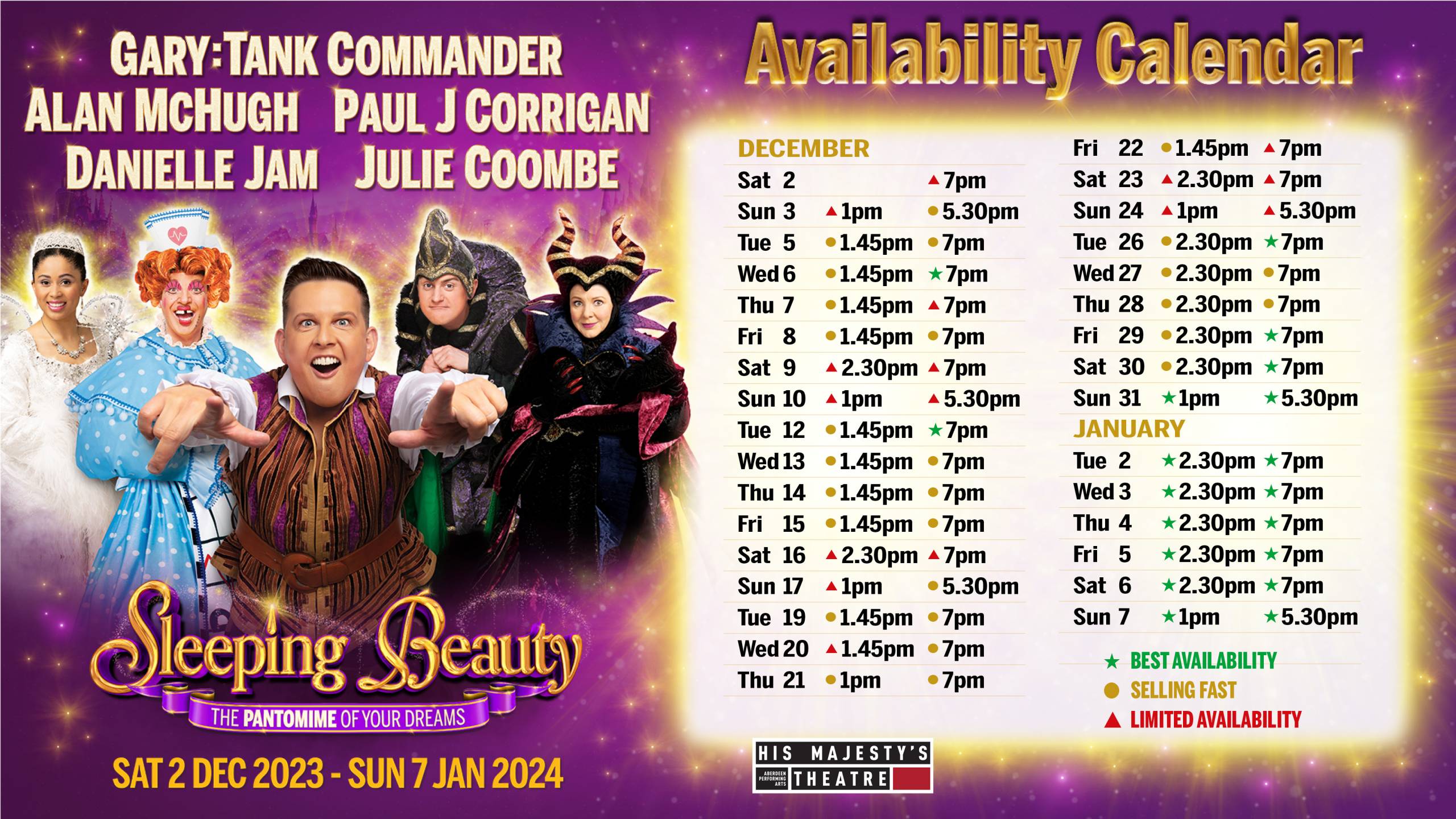 His Majesty's Theatre's bar and café, The Terrace is open and we are ready to welcome you in!
Bookings are open for everyone, whether you are attending a show at the theatre or not. You can complement and enhance your theatre experience with light lunches before a matinee or meals with an evening show. Or pop in for a coffee, or a drink and enjoy the view.
Charity Ticket Application
Sleeping Beauty is set to fill His Majesty's Theatre with glittering festive cheer this Christmas, and in the spirit of the season, we are giving away 300 tickets to local community groups and charities.
Groups are invited to apply for free tickets to attend the 7pm performance on Tuesday, December 5.
For more information and to apply, please visit: CHARITY TICKET ALLOCATION
Don't get caught snoozing, the deadline for applications is Friday, November 10.